🍜 Exploring the World of Ramen: Fulfilling Your Cravings One Bowl at a Time! 🌍
Are you a die-hard ramen enthusiast, constantly on the hunt for the next bowl of piping hot, savory goodness? Do you find yourself frequently searching for "ramen near me" and hoping to stumble upon the best ramen spots in town? Well, search no further, for your ramen cravings are about to be taken care of! Welcome to our Ramen Rating Page, where we dive deep into the delicious world of ramen to fill a much-needed gap in the culinary scene. Join us as we slurp our way through countless bowls of ramen, at ramen restaurants and diners both near and far, to guide you on your quest for the most delectable and satisfying ramen experiences.
The Ratings
In the table. below, you'll find an extensive collection of ratings and rankings for various ramen restaurants. We've scoured the ramen restaurants on the streets of New York City and ventured far and wide to bring you the most comprehensive list of ramen establishments. From cozy local joints to popular chains, our rating system takes into account factors such as flavor, broth richness, noodle texture, and overall dining experience.
But we don't stop at just ratings! Our table also serves as a treasure trove of blog posts filled with tantalizing descriptions and in-depth reviews of ramen restaurants. Our team of passionate ramen enthusiasts has embarked on countless culinary expeditions, documenting their experiences to provide you with valuable insights into each dining establishment.
1️⃣ The Art of Ramen
Ramen is more than just a dish; it's a food, a culinary masterpiece that has captured the hearts and taste buds of millions around the world. From the carefully simmered broths to the skillfully prepared noodles and toppings, every element of a perfect bowl of ramen requires meticulous attention to detail. The interplay between the rich and flavorful broths, the springy and perfectly cooked noodles, and the harmonious combination of toppings creates a symphony of flavors that is both a comforting and exhilarating treat.
Ivan Ramen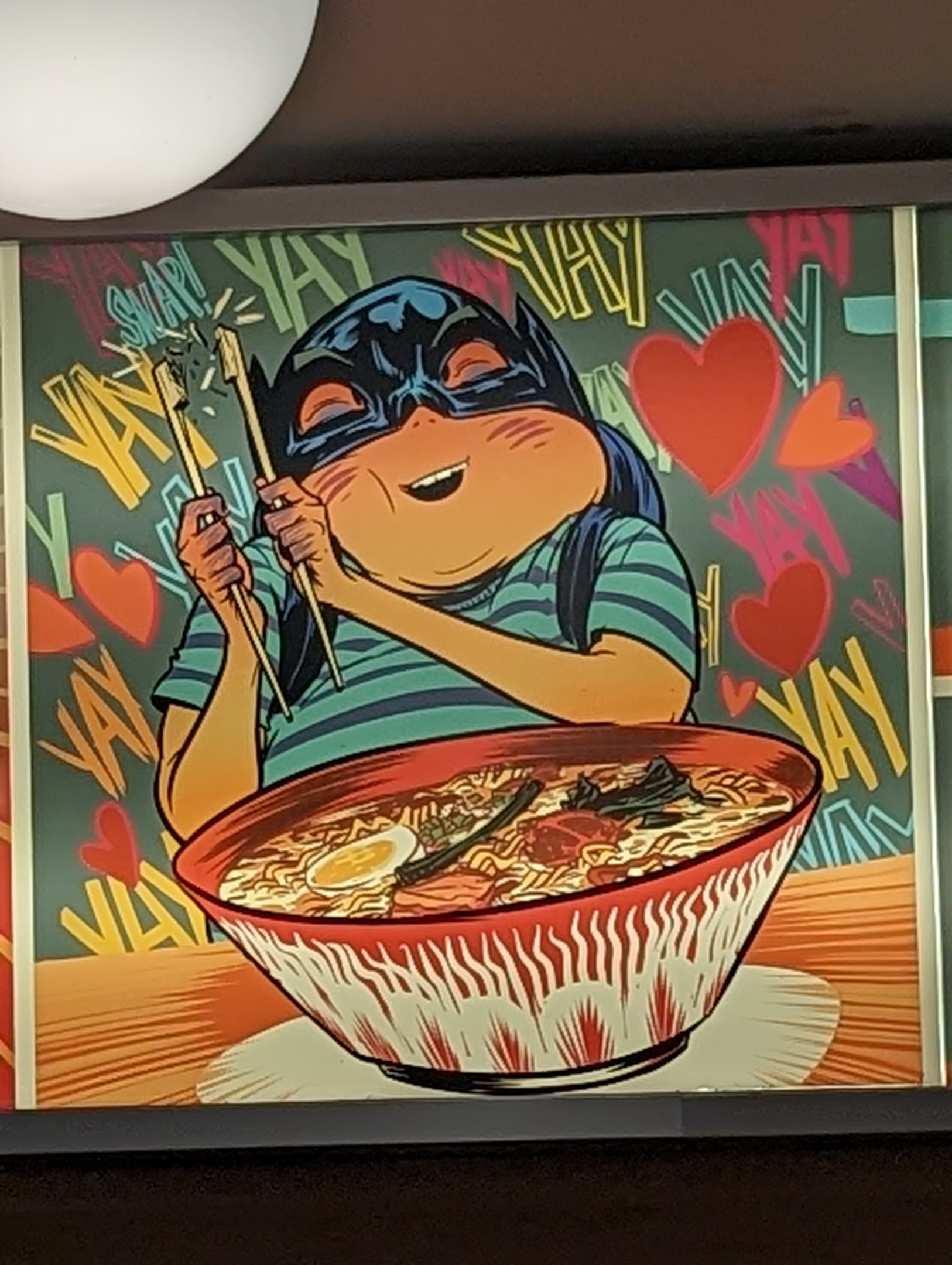 2️⃣ Variety Galore
Ramen is a dish that embraces diversity. It comes in a delicious myriad of styles and flavors, each with its own distinct characteristics that cater to different preferences. Whether you're craving the robust and porky Tonkotsu, the tangy and soy-based Shoyu ramen, the spicy kick of Spicy Miso, or even a vegetarian option with a flavorful tofu broth, there is a bowl of ramen out there to satisfy every palate. Exploring the vast range of ramen styles is like embarking on a thrilling culinary adventure, where you never know what delightful surprises await you in each bowl.
Miyagi Ramen Bar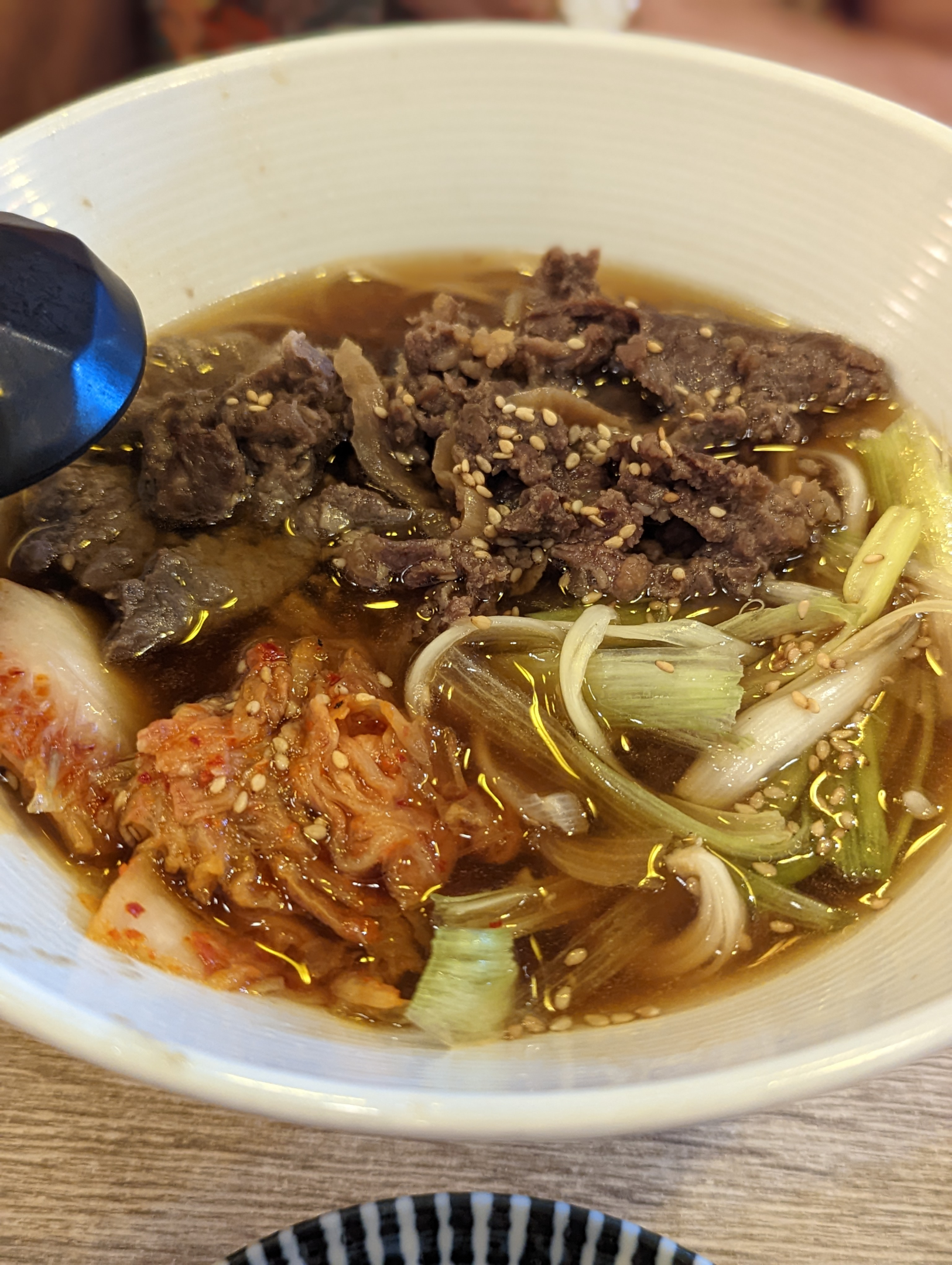 3️⃣ A Symphony of Toppings
Ramen isn't complete without its delightful array of toppings that add depth of flavor, texture, and visual appeal to the dish. Imagine succulent slices of pork chashu that practically melt in your mouth, marinated soft-boiled eggs with luscious, egg custard-like centers, crisp bean sprouts and spinach that provide a refreshing crunch, fragrant seaweed that imparts umami notes, and the perfect touch of corn for a hint of sweetness. Each topping plays its own unique flavor and role, elevating the food and overall experience and creating a symphony of flavors that dance in perfect harmony with the broth and noodles.
Kame Ramen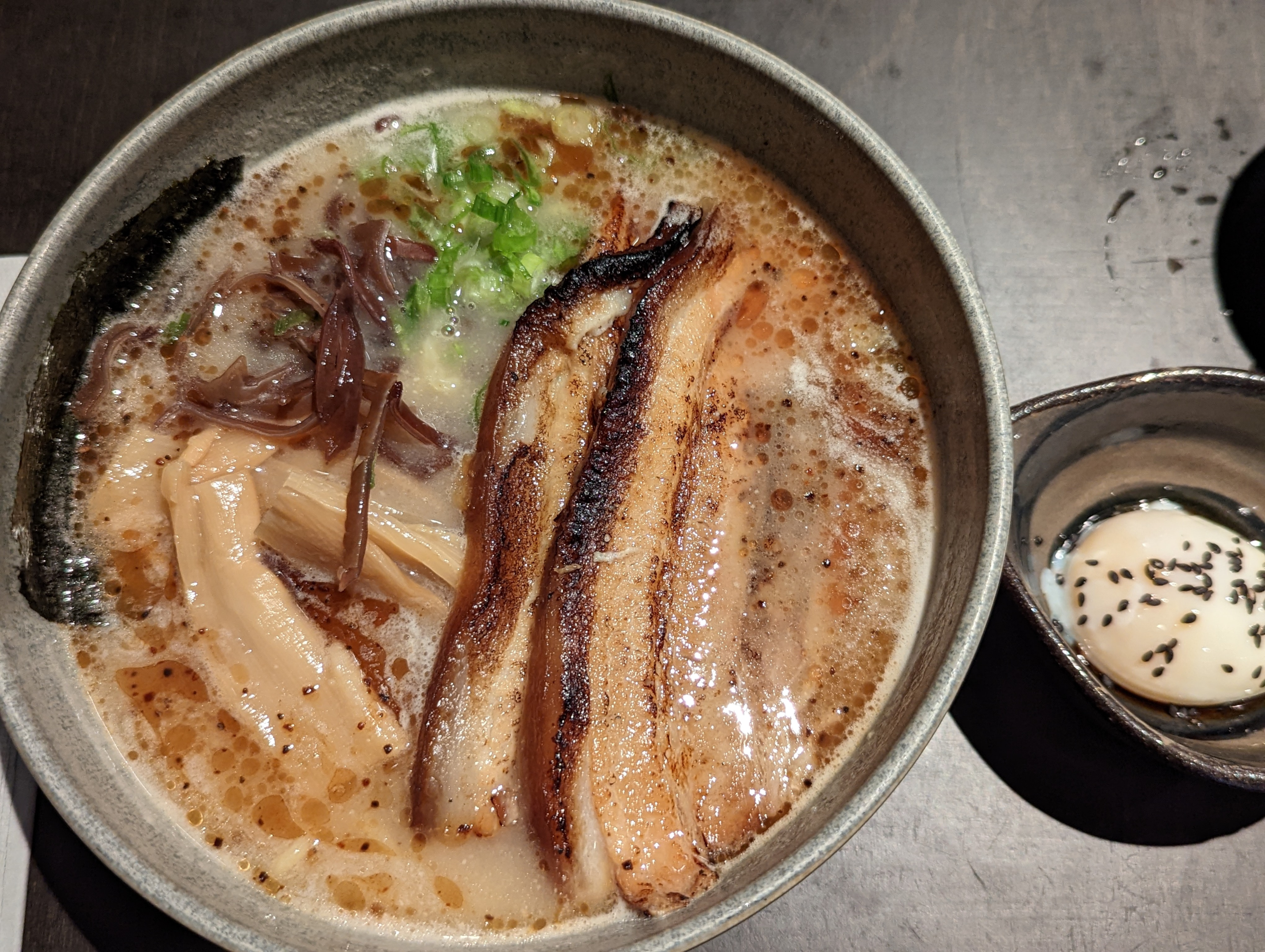 4️⃣ Beyond Traditional
While we adore the classics, we also embrace the spirit of innovation in the world of ramen. Talented chefs and culinary enthusiasts are constantly pushing the boundaries, experimenting with unconventional flavors and ingredients to create new and exciting ramen creations. Picture a bowl of ramen where grilled chicken takes center stage, complemented by a rich pork broth that adds depth and richness. Or imagine a fusion-inspired ramen that combines elements of sushi and ramen, fusing two beloved culinary traditions into one mind-blowing bowl. By venturing beyond the traditional, we open ourselves up to a world of culinary surprises and endless possibilities.
Totto Ramen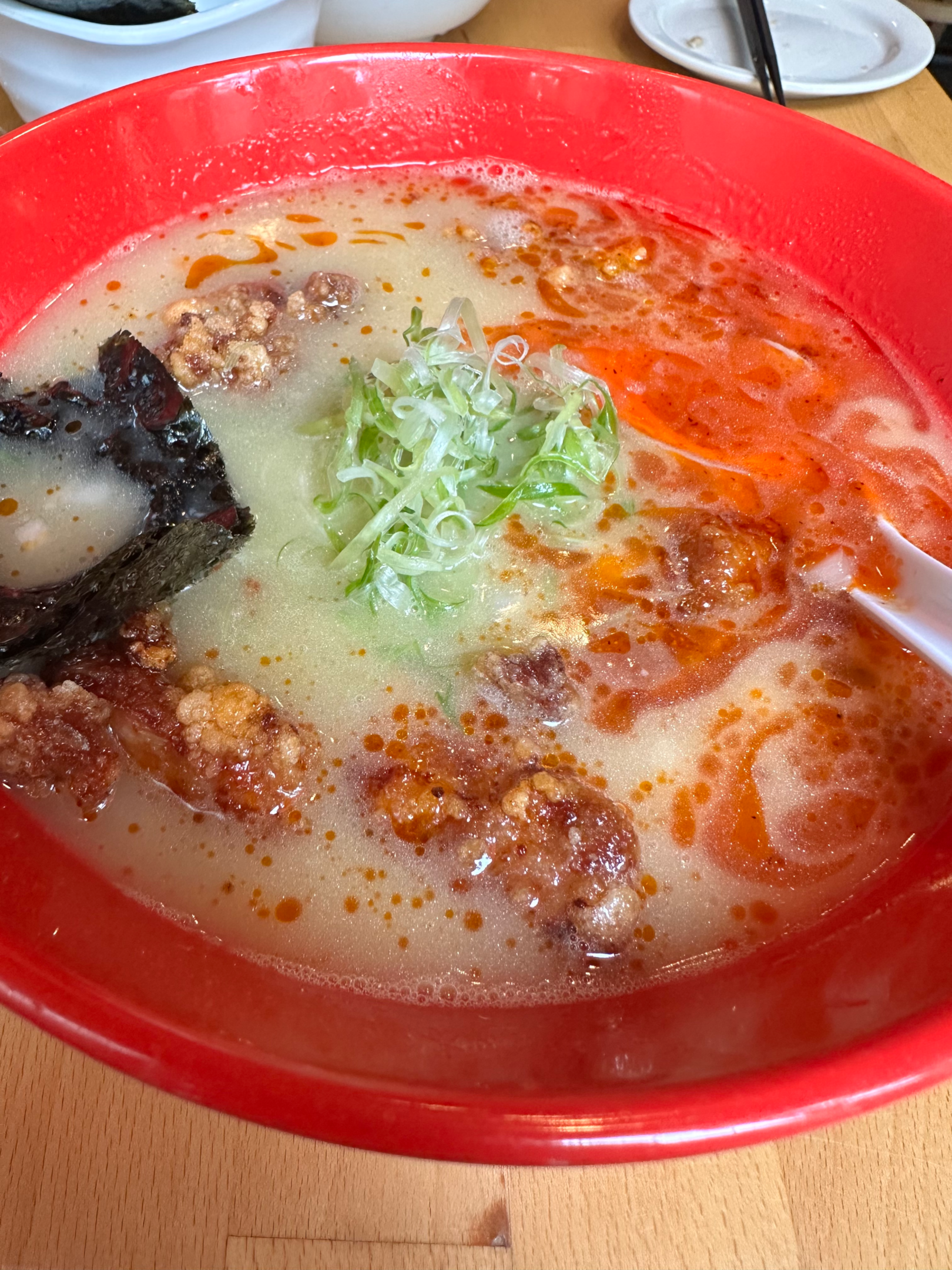 5️⃣ From City to City
Our love for ramen knows no boundaries, and our quest for the best bowls of ramen extends far beyond the bustling streets of New York City. We embark on journeys to ramen broth in different cities, both within the United States and abroad, to discover hidden gems of restaurants and renowned establishments that offer exceptional ramen experiences. Whether it's slurping our way through the city and vibrant ramen scene in Chicago, immersing ourselves in the rich culinary traditions of Japan, or seeking out the latest ramen trends in cities like Seattle, we are committed to bringing you the most comprehensive guide to the best bowls of ramen from across different locations.
Ganko Ittetsu Ramen
6️⃣ Ramen Shops, Not Just Restaurants
When it comes to the best ramen around, we firmly believe that the very best ramen experiences often come from humble, tucked-away ramen shops and restaurants rather than flashy and upscale establishments. These unassuming gems are where dedicated ramen masters pour their heart and soul into each bowl, honing their skills and techniques over years of practice. The intimacy of these cozy spaces, the genuine hospitality of the staff, and the authentic flavors they produce combine to create an unparalleled dining experience. By venturing off the beaten path and seeking out these hidden ramen restaurants and treasures, we aim to introduce you to a world of flavors that might otherwise remain undiscovered.
Junmen Ramen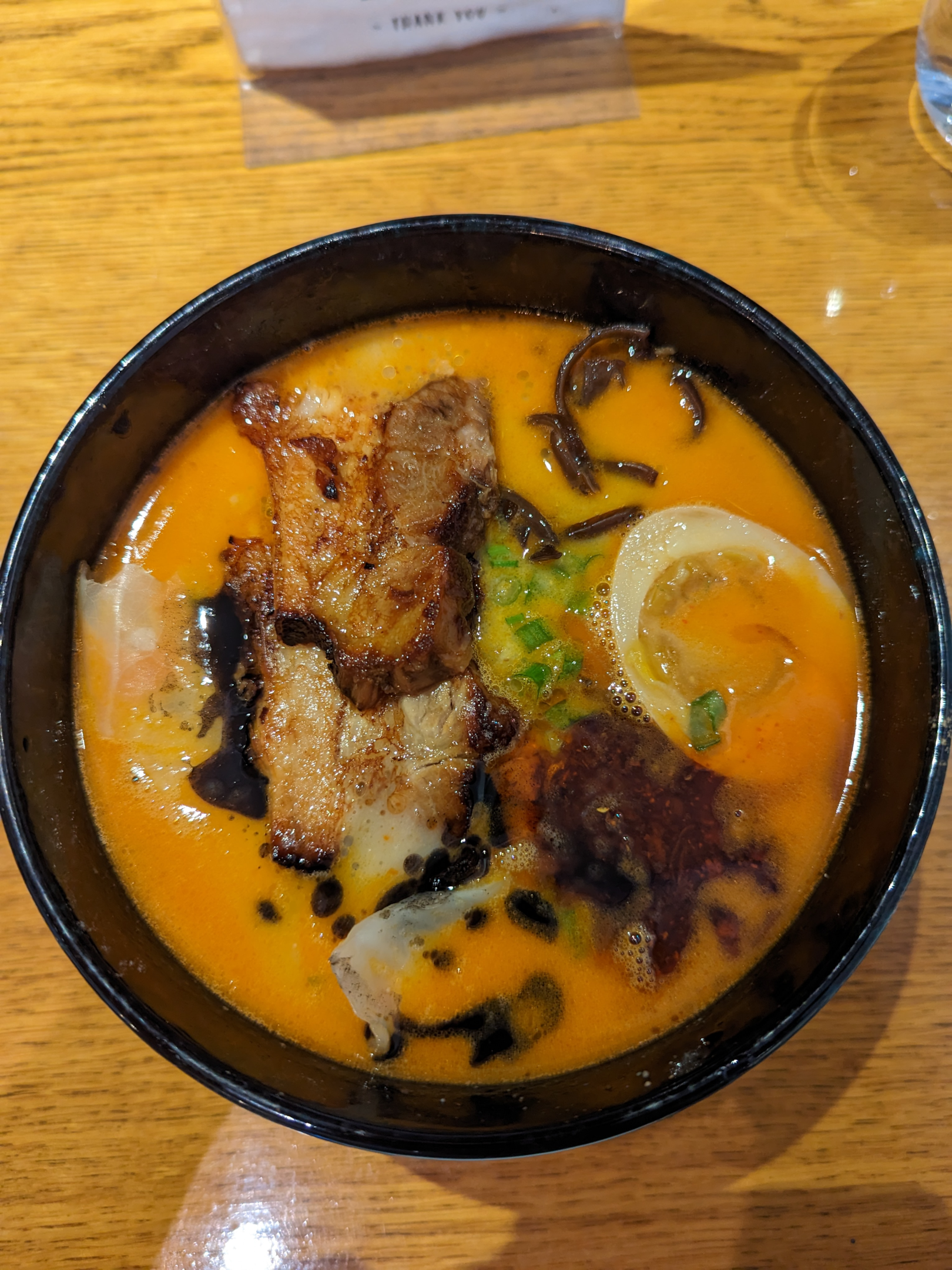 7️⃣ Takeout Treats
We understand that life can sometimes be hectic, and you may not always have the luxury of dining in at your favorite ramen spot. That's why we explore the realm of takeout food and delivery options, ensuring that you can still savor the comforting flavors of ramen wherever you are. From finding the best spots for grab-and-go ramen to discovering the restaurants that offer efficient and well-packaged takeout food and delivery services, we aim to make your ramen experience convenient and accessible, no matter the circumstances.
Ippudo New York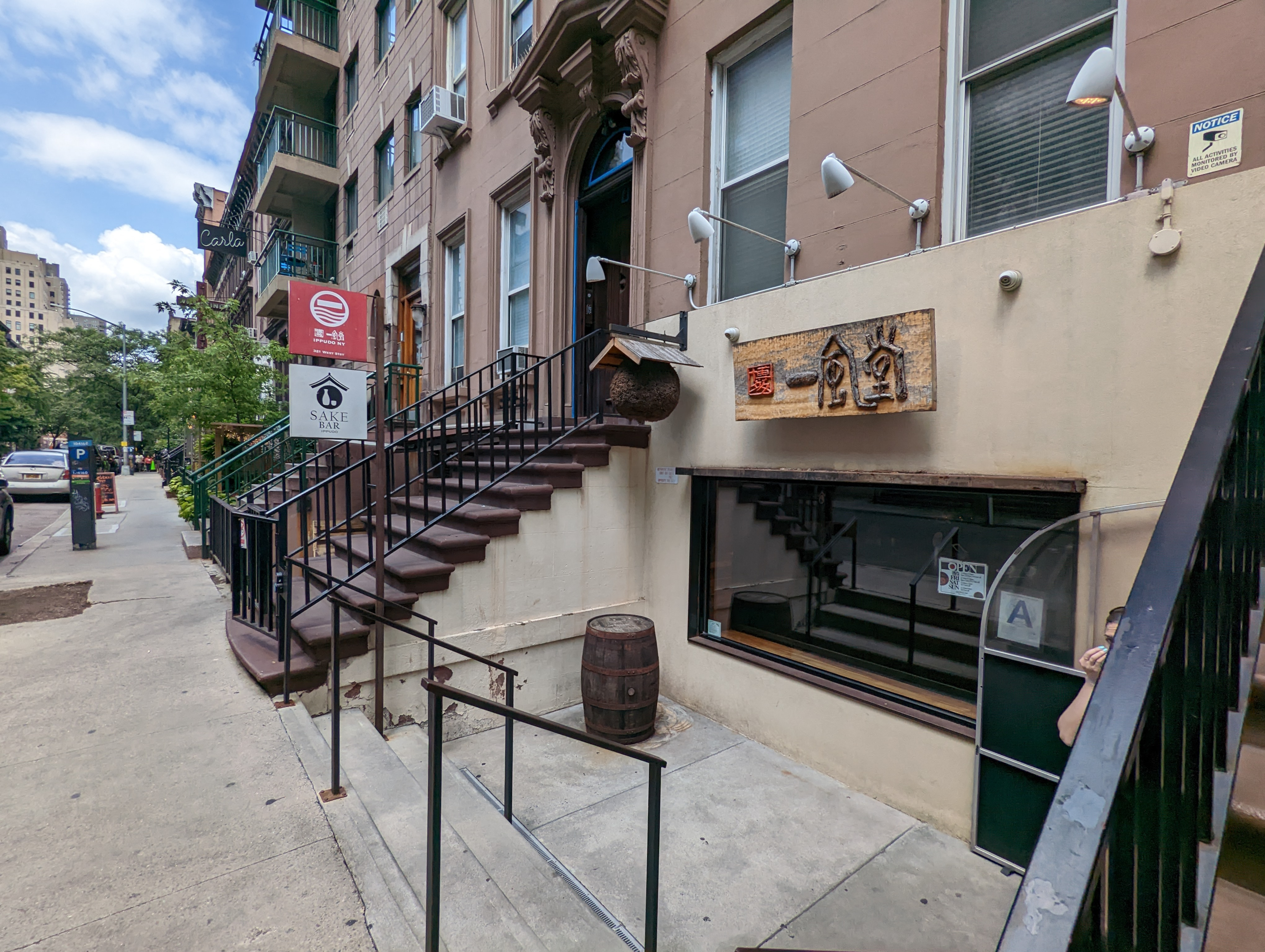 8️⃣ A Dash of Sides
While ramen is undoubtedly the star of the show, we also understand the importance of the supporting cast. The appetizers and sides that accompany your ramen bowl can enhance your dining experience and provide a delightful contrast of flavors and textures. From crispy pork gyoza dumplings to fluffy and flavorful pork buns, these delectable side dishes add an extra layer of enjoyment to your meal. We dedicate ourselves to uncovering the finest in ramen restaurants, establishments and dishes that excel not only in their ramen offerings but also in their enticing and satisfying selection menu of sides.
Ichiran Ramen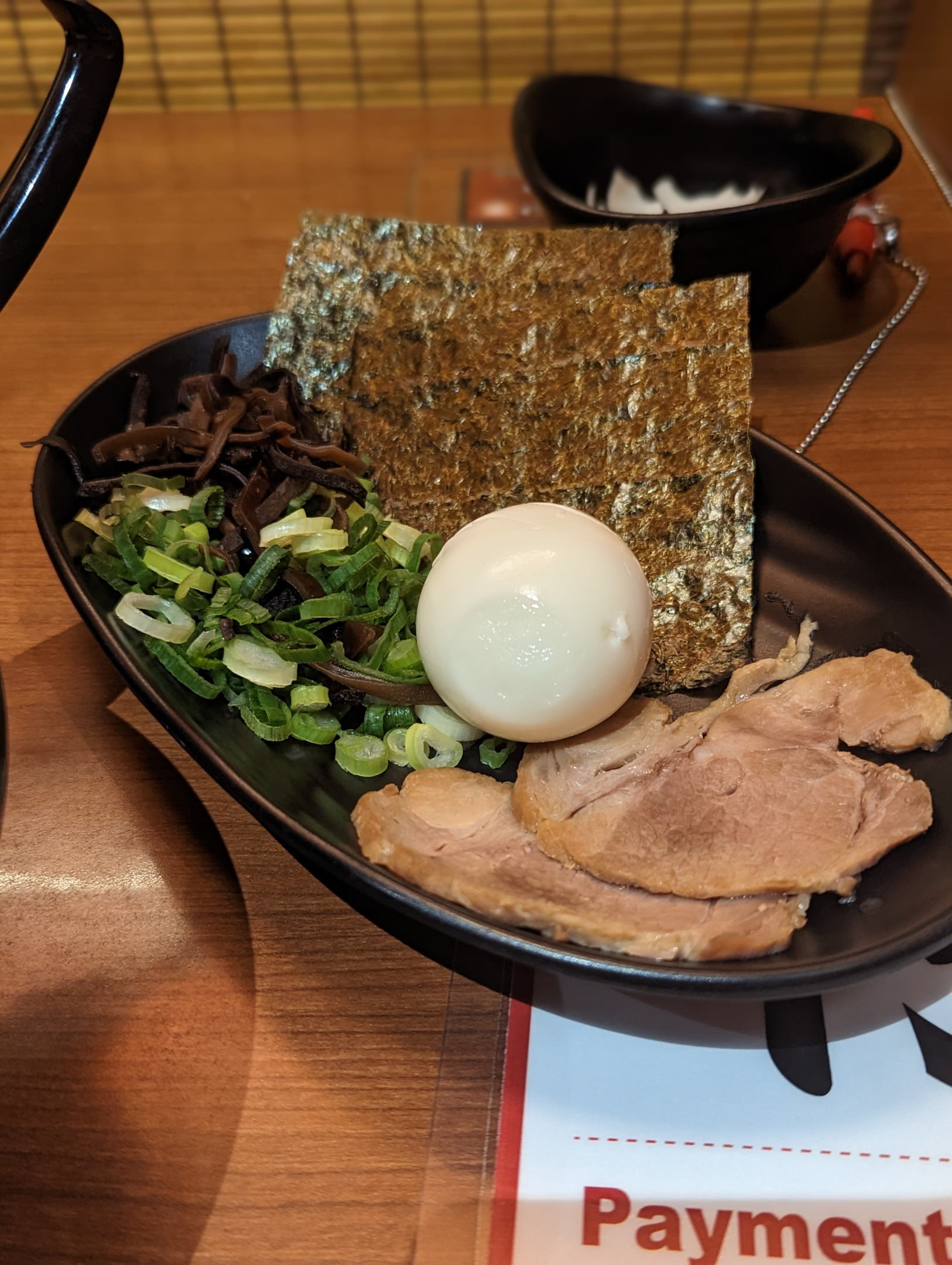 9️⃣ Vegetarian Delights
Ramen is a food often associated with meaty broths, meats and toppings, but we haven't forgotten about our vegetarian friends. We recognize the growing demand from customers for plant-based options and are committed to highlighting establishments and restaurants that cater to vegetarian and vegan diets. From creative tofu and vegetable broths to bowls with an abundance of fresh and vibrant vegetables, these vegetarian ramen offerings are a testament to the versatility and adaptability of the dish. We firmly believe that everyone should be able to enjoy the unique pleasures of slurping a bowl of ramen, regardless of their dietary preferences.
Tsuta Ramen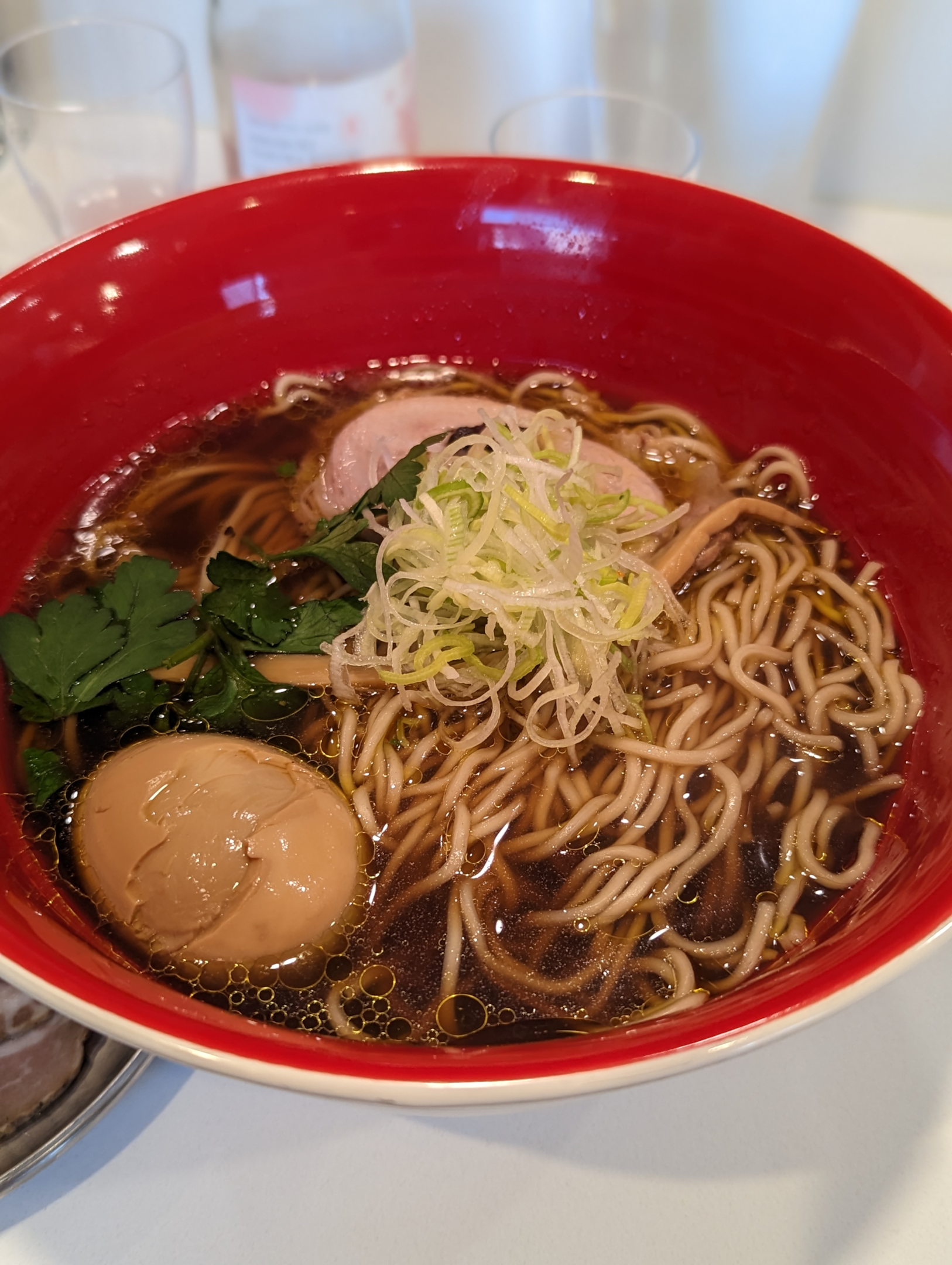 🔟 Authenticity Matters:
In a culinary world filled with imitations and shortcuts, we place a premium on authenticity. We recognize the value of time-honored traditions and the craftsmanship that goes into preparing traditional ramen dishes. From meticulously simmering broths for hours to hand-pulling noodles with precision, we appreciate the dedication and artistry of the ramen masters who strive to preserve the authenticity of this beloved dish. By sharing our insights and experiences, we hope to guide you towards establishments that stay true to the essence of the best ramen, and deliver an unforgettable dining experience.
Jin Ramen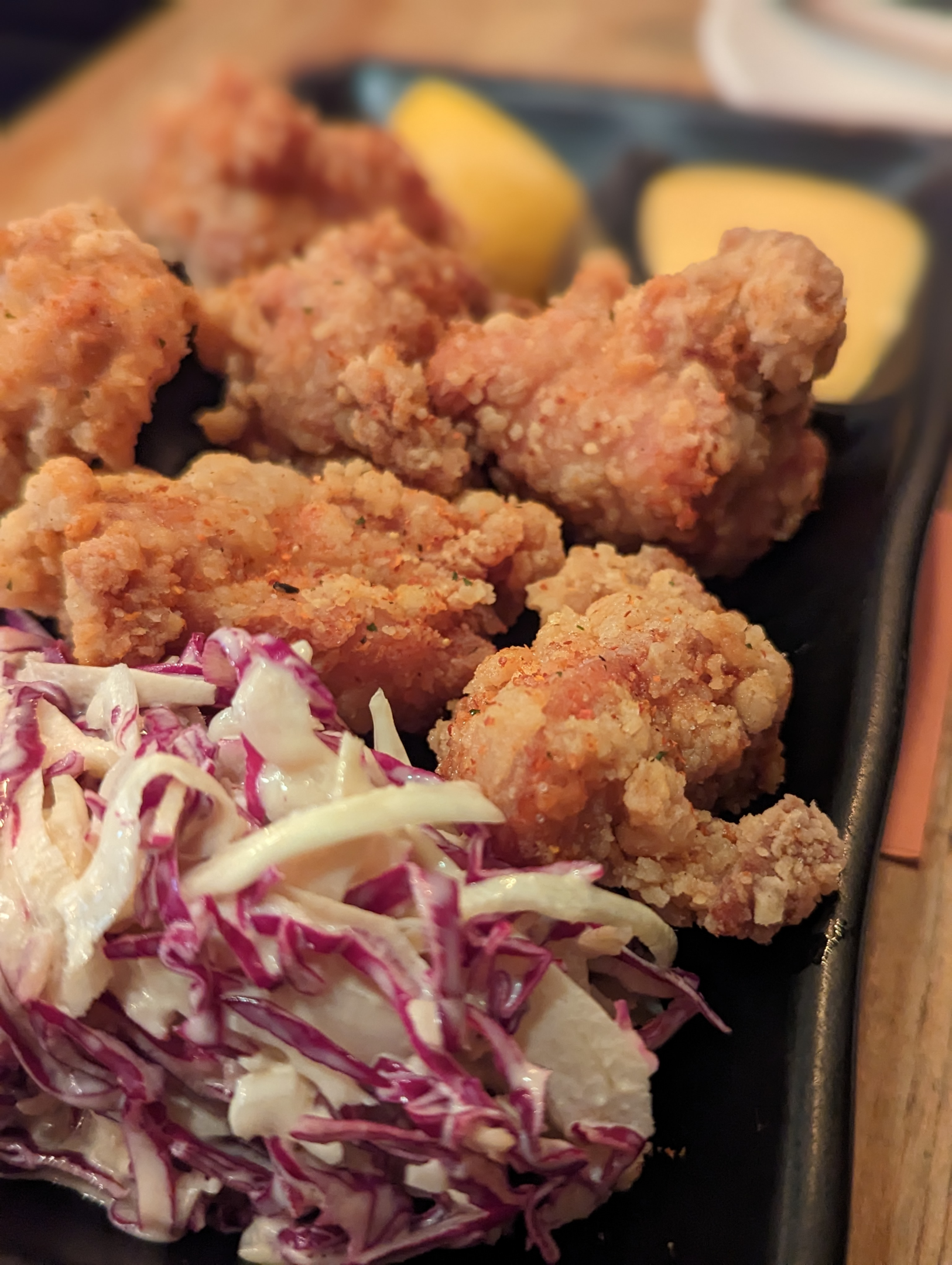 Fortunately, the ramen scene is ever-evolving, and we're here to stay on top of the latest trends and developments in ramen everywhere. We visit new restaurants and ramen shops, track down hidden ramen gems, and update our ratings and reviews regularly, ensuring that you always have the most up-to-date information on ramen restaurants at your fingertips.
So, whether you're a seasoned ramen connoisseur or a curious ramen novice, we invite you to embark on this delicious journey with us. Opt for a visit to a local ramen shop or restaurant for dinner, explore the menu of a renowned ramen chain, dive into a bowl of cloudy broth, and savor the flavors that make ramen an iconic culinary experience. Join us each week as we continue to search for the perfect bowl of ramen, one city, restaurant and shop at a time. Stay hungry, fellow ramen lovers! 🍜