Intro
"The Way to treat one another". Such a simple phrase that embodies Jin Ramen in the Upper West Side of New York which aims to be a pillar for the community that it resides in. Jin Ramen uses traditional Hakata-style ramen, mostly known for its thick tonkotsu style broth. But walking into Jin Ramen, it feels very homey, very similar to that of an Izakaya you may stumble upon in Japan.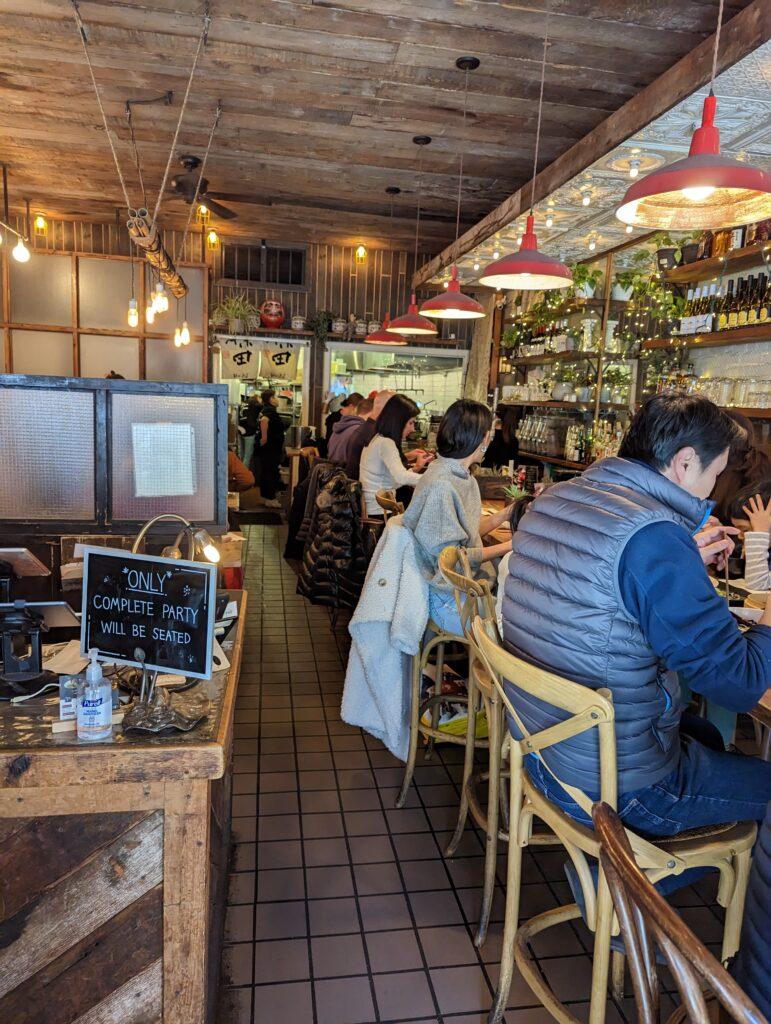 If you're in the Upper West Side on a cold winter day, perhaps visiting Central Park or a nearby museum, it might make sense to stumble in for a hot bowl of ramen. The restaurant is actually quite large and reservations didn't seem necessary. There are photos of the founding chef on the wall preparing the noodles which lend to the authenticity of Jin Ramen.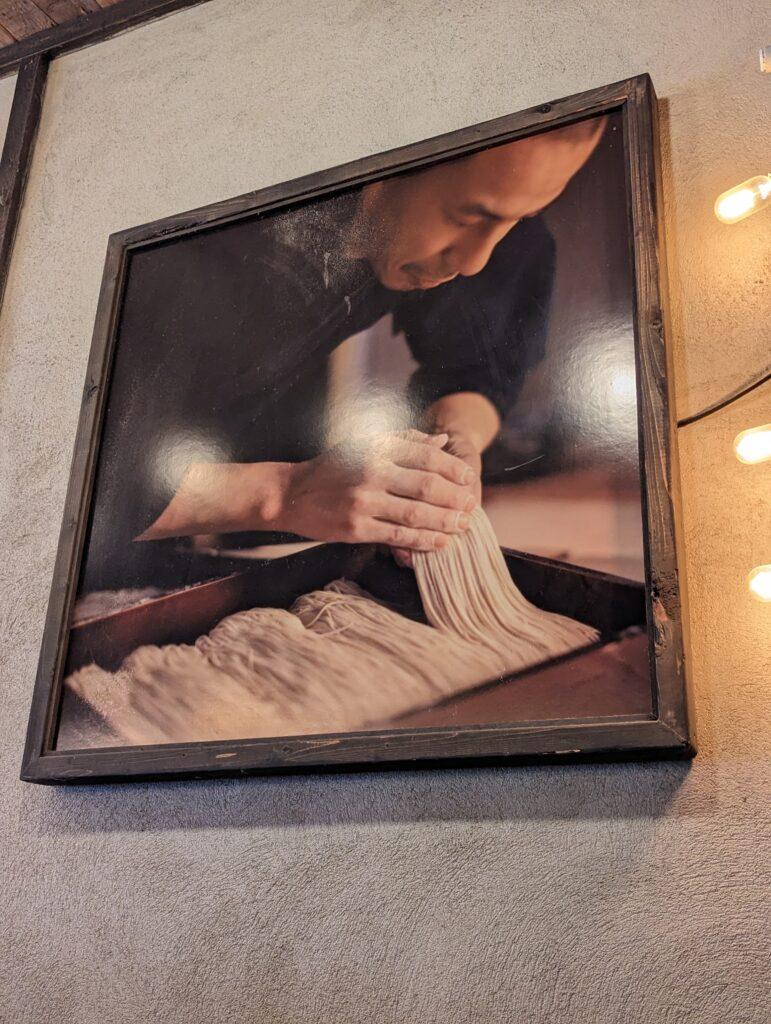 The Jin Ramen menu was quite eclectic with influences across Asia including Korean and Filipino influences. The large selection was definitely a plus but I should temper expectations as "jack of all trades" is not always best.
We decided to try the kakuni ramen, which was a shoyu broth with filipino braised pork belly. As usual, we started with karaage as an appetizer since it's such a staple in ramen restaurants (check out our instagram for pics). I must say that I've never found karaage that I don't like but I can certainly appreciate ones that go above and beyond. Unfortunately, the karaage at Jin Ramen was not much more than fried chicken bites accompanied by a delicious mayo.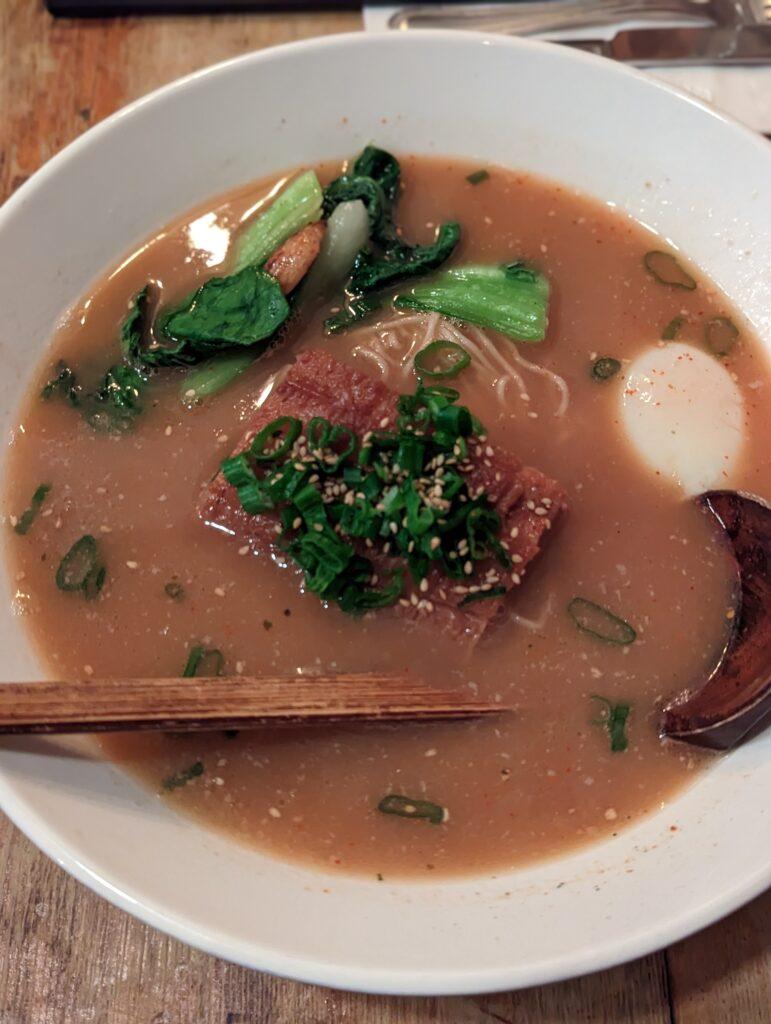 Now, onwards to the ramen.
Right off the bat, I can tell you the number one feature for this ramen was the aesthetic. The presentation is done quite well, served with a traditional Japanese wooden spoon. But unfortunately, presentation can only make something "look" appetizing.
Dipping into the broth first, I found it to be quite enticing. It was light as expected but had a certain sweetness to it that was unexpected. The broth was not particularly rich. It generally had a single dimension with minimal complexities. The only issue with this is that it's not a broth that sends you craving for more. I rarely leave a bowl of ramen with broth left over but I found it difficult to finish this somewhat one-dimensional broth.
Next was the noodles. Based on the history of the establishment, I was expecting delicious chewy and firm noodles that absorbed some of the sweet broth. However, what I got was something a bit more mediocre. The noodles were very thin which actually made it difficult to absorb much of the broth. They actually were more soggy than chewy and had difficulty maintaining their structural integrity. They weren't bad by any means but I would have expected more from a made in-house establishment.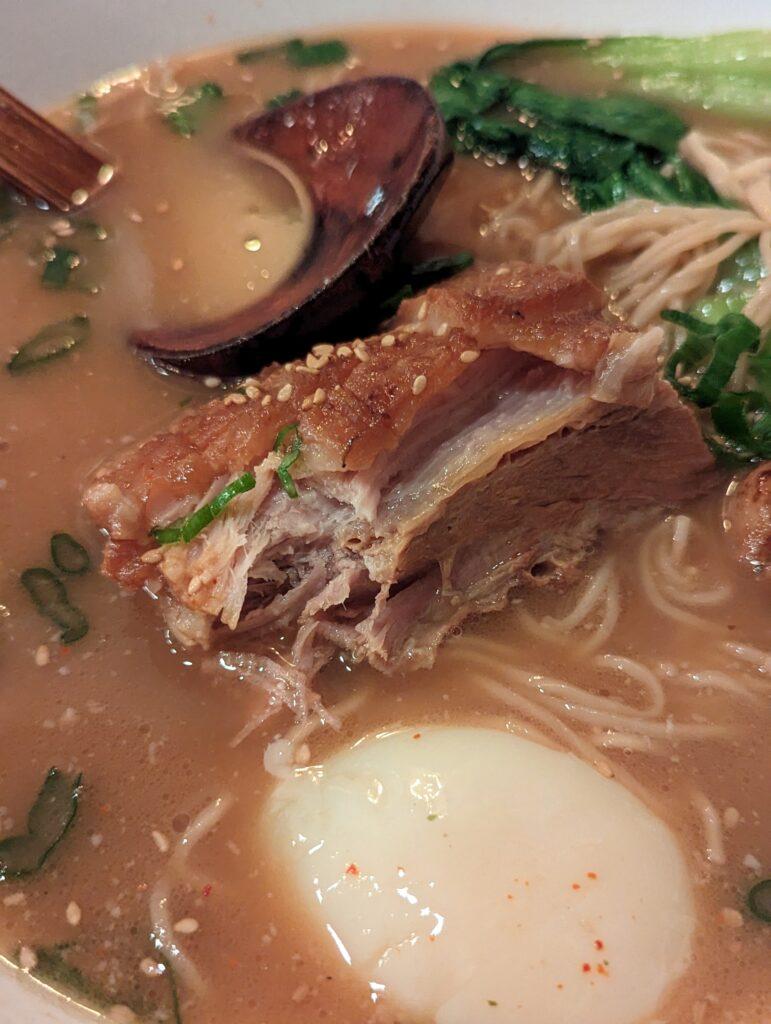 The Filipino pork belly was what initially drew me to the dish in the first place. I didn't know what to expect, having never had Filipino cuisine. The taste was somewhat of an afterthought unfortunately because the pork belly was so overcooked that it was impossible to eat. I had to pick it up with chopsticks and chomp away at the large block of meat in order to make progress. The taste was not bad by any means but it really was a letdown.
Overall, Jin Ramen was an interesting experiment in the Upper West Side. It had a large selection of ramen, among other dishes. But it seems Jin Ramen (which has multiple locations now) has started to lose sight of the quality and complexity of their dishes. Most dishes seem one dimensional. And generally miss the mark on exceptional execution. However, if you are in the Upper West Side and looking for a quick ramen fix, Jin Ramen may be able to fill that gap.