Totto Ramen: A Mediocre Culinary Adventure
Hell's Kitchen NYC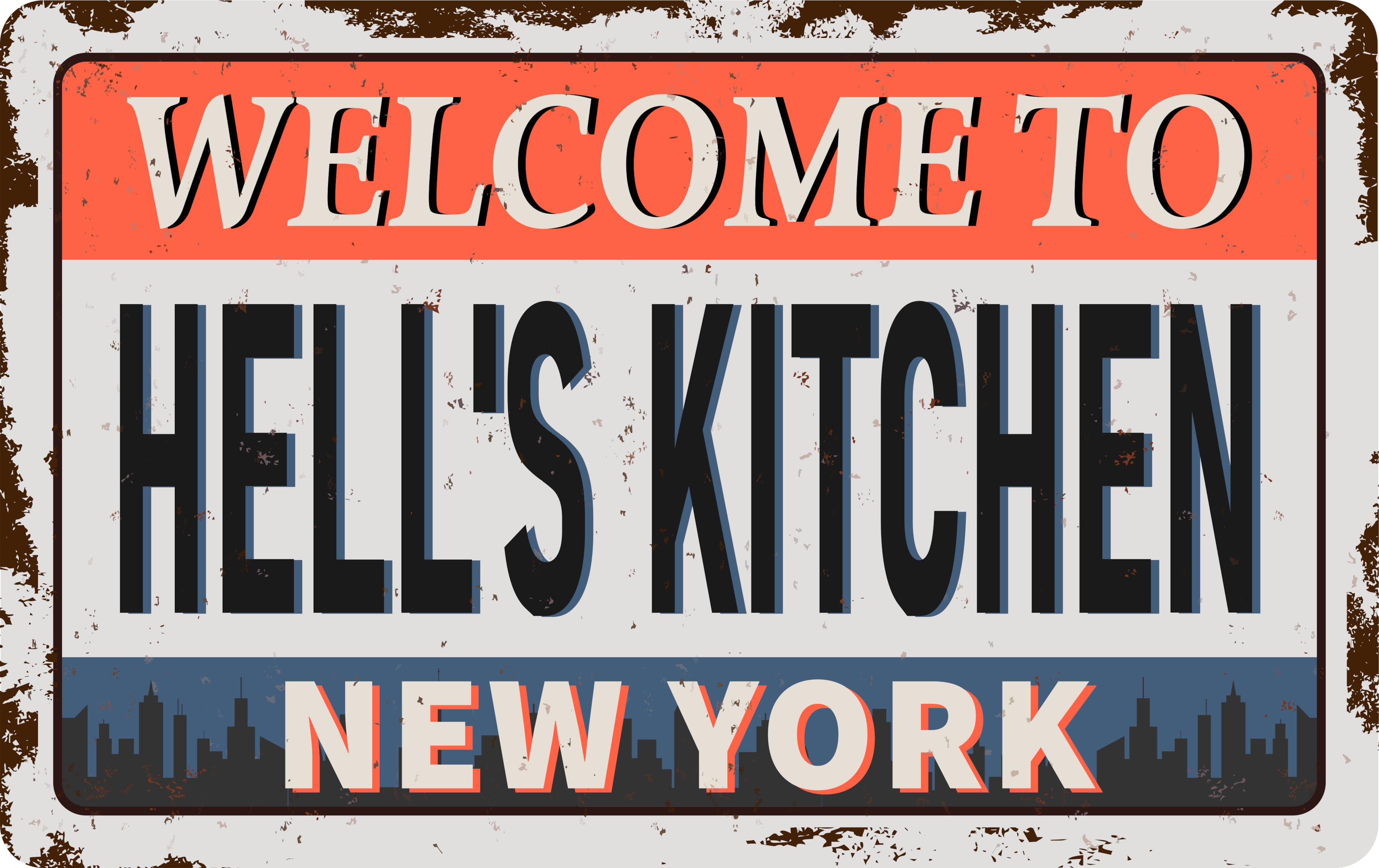 Nestled in the vibrant neighborhood of Hell's Kitchen, New York City, restaurant totto ramen stands as a highly anticipated ramen shop location, attracting top reviews from both locals and visitors alike.
Situated amidst the bustling streets and eclectic dining scene, this cozy establishment offers a refuge from the heat and the chaos of the city, promising a taste of authentic Japanese comfort food.
Totto Ramen Outside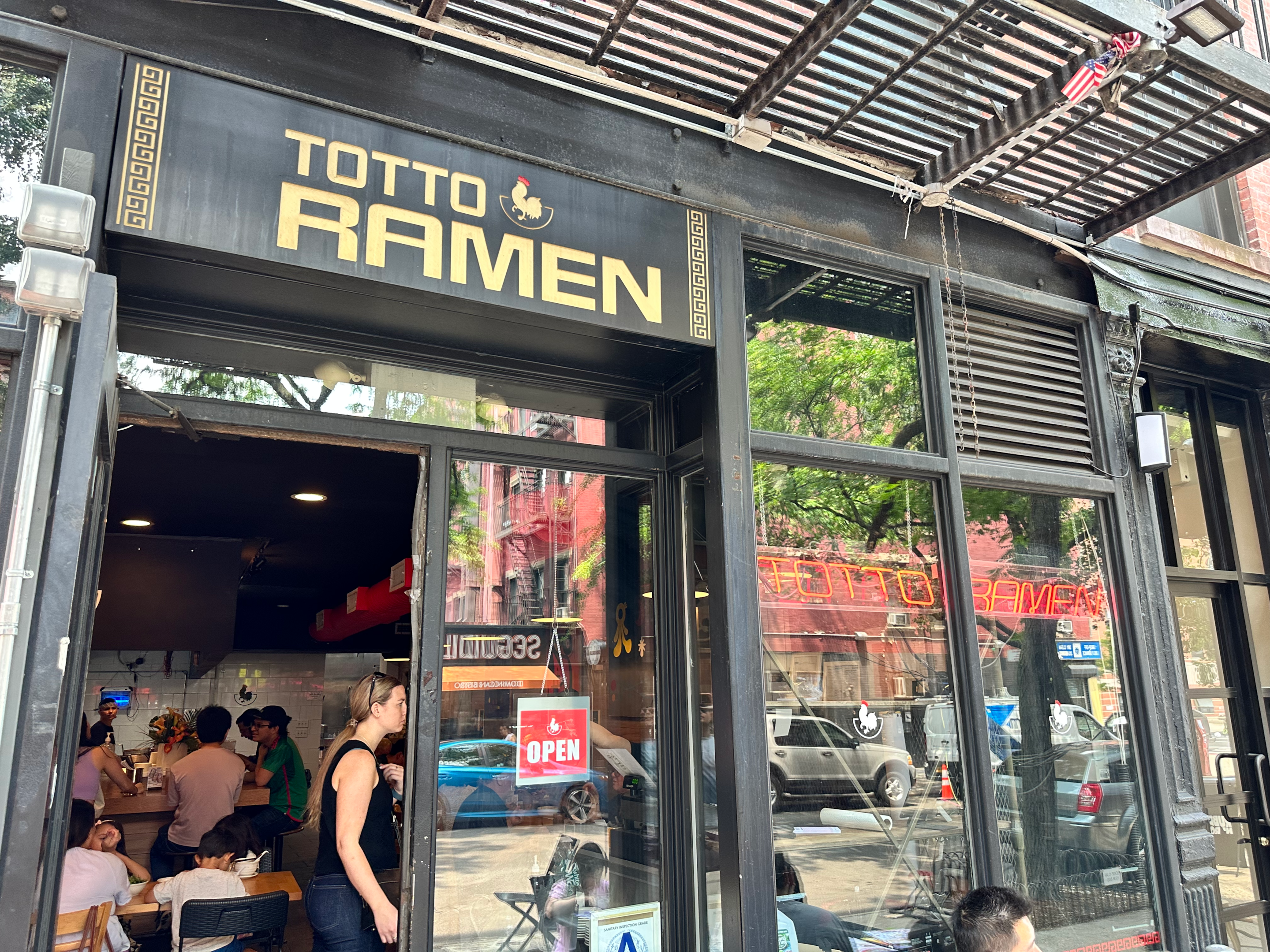 With its unassuming storefront location and inviting ambiance, Ramen Totto beckons passersby to step inside and embark on a culinary adventure. The air is filled with the tantalizing aroma of simmering broths, while the warm and friendly atmosphere sets the stage for a memorable dining experience.
As I ventured through its doors with friends by my side, I was eager to indulge in a bowl of steaming, flavorful ramen that would transport me to the bustling streets of Tokyo.
However, what awaited us inside was an experience that would ultimately fall short of our expectations, leaving us longing for more. Join my friends and me as we delve into the details of our visit to Ramen Totto, a restaurant where the promise of a rich and tantalizing meal clashed with the reality of a mediocre culinary journey.
Ramen Totto Logo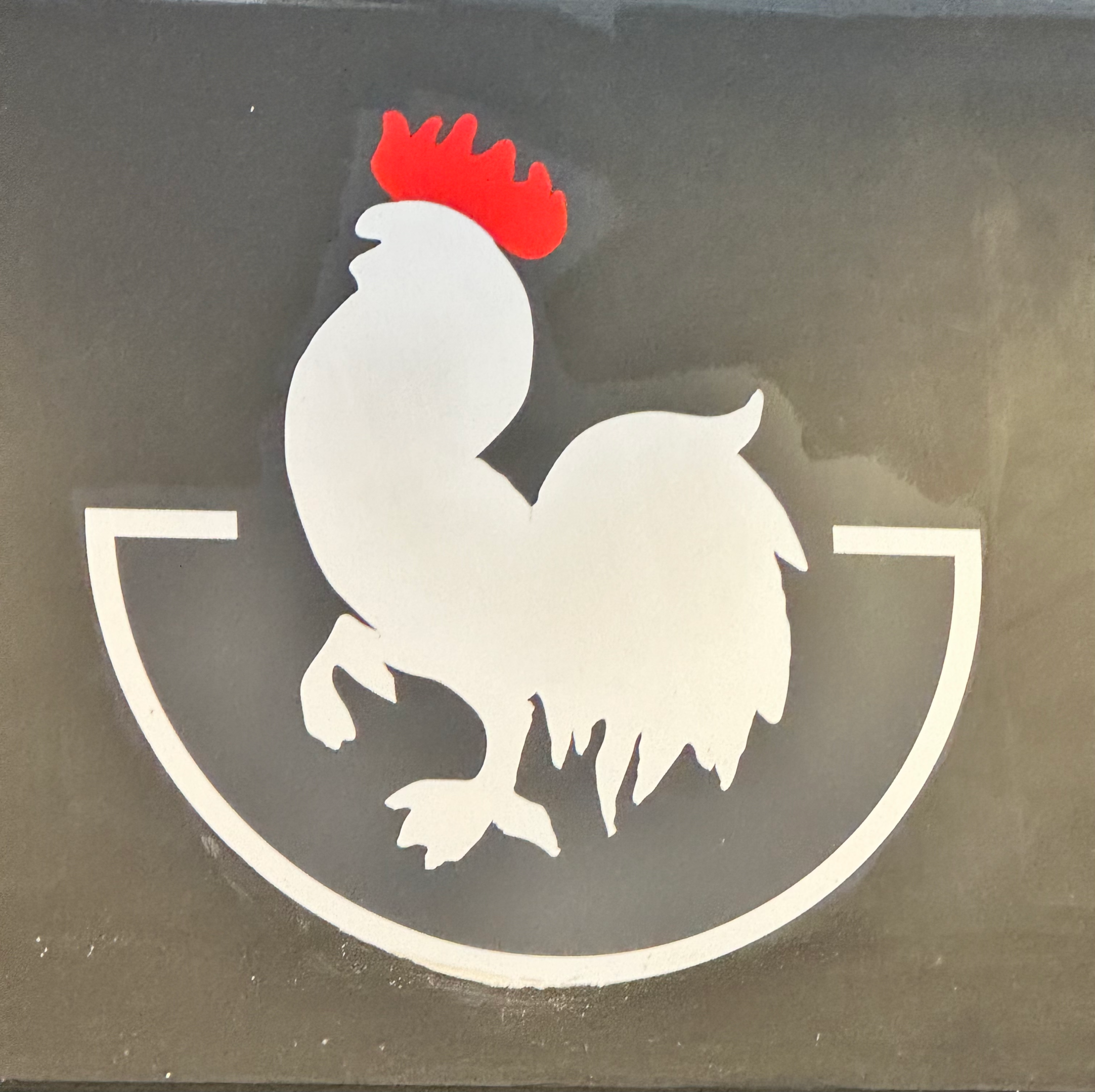 Noodles
Ramen Totto's noodles were a disappointment. They lacked the freshness and springiness that signify well-made, in-house noodles. Instead, they appeared to be store-bought and lacked the distinct texture and flavor that can elevate a bowl of ramen.
The noodles served also seemed slightly overcooked and lacked the chewiness that is often associated with a high-quality ramen noodle.
Ramen Noodles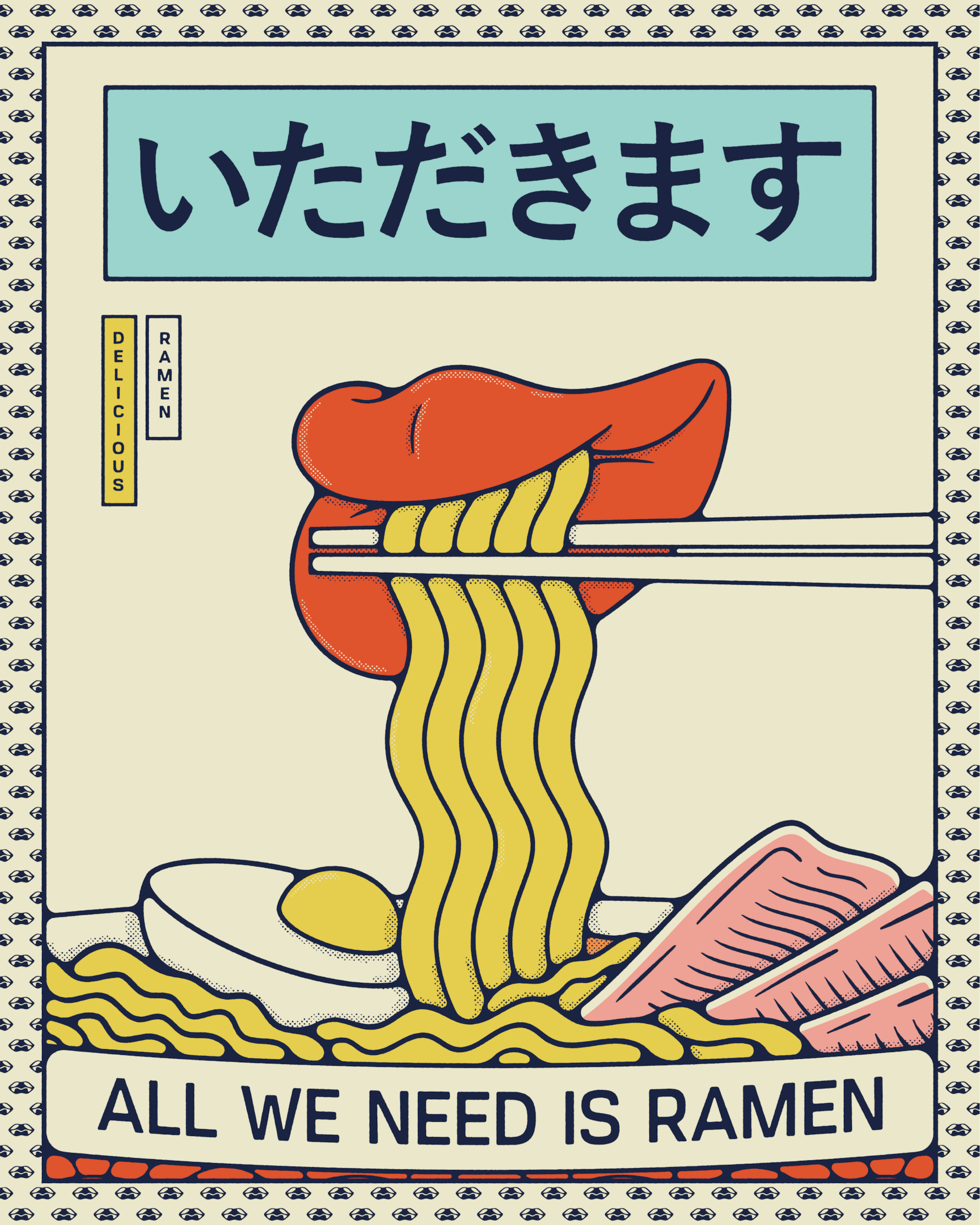 Broth
The broth at Ramen Totto, particularly in their chicken paitan ramen, left much to be desired. While it had a creamy consistency, it suffered from an excessive amount of oil, garlic and onions, leaving a greasy film on the surface.
This detracted a bit from the overall enjoyment of the spicy chicken paitan soup topped with an assortment of sides. Additionally, the broth lacked the rich depth of flavor that one would expect from a chicken paitan soup. It lacked the richness, umami, and complexity that could have made it truly memorable.
Totto Ramen – Chicken paitan ramen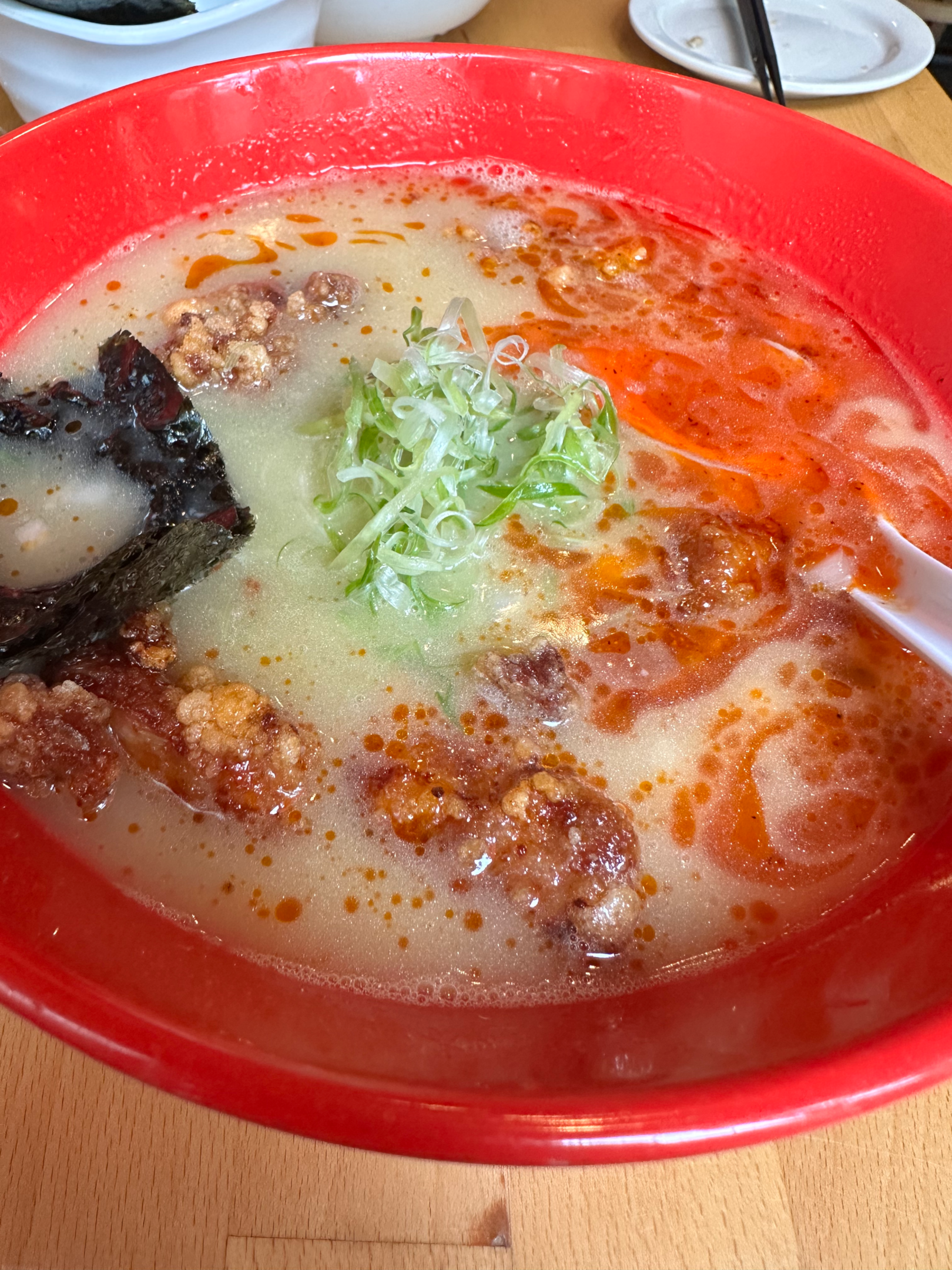 Meat
In the case of the karaage, Ramen Totto delivered on the cooking technique, with a well-executed crispy exterior and juicy interior.
Totto Ramen spicy ramen karaage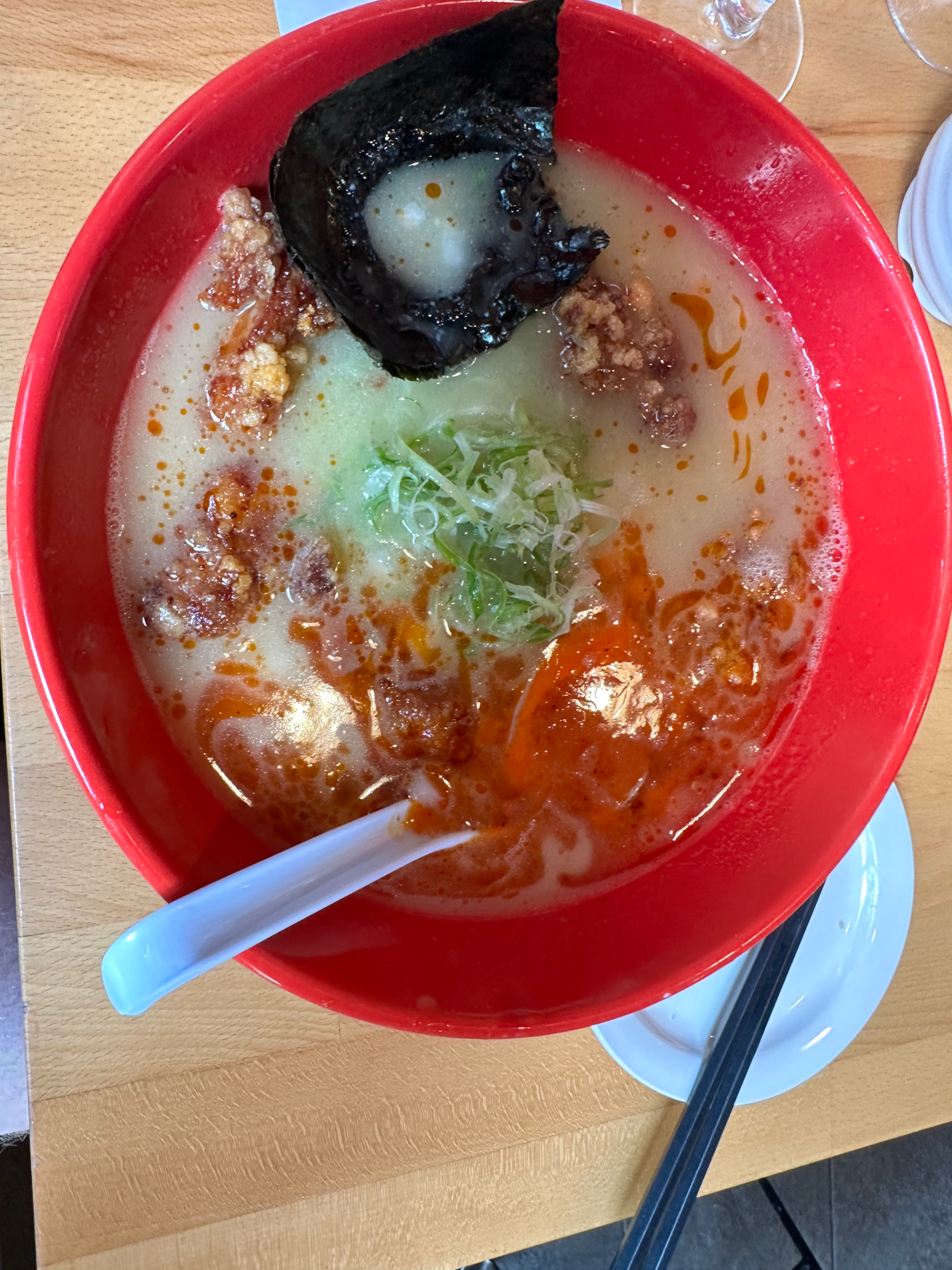 However tasty, the flavor of the karaage fell short. It lacked the bold seasoning and depth that could have made making the chicken a standout component of the ramen. It ended up being rather forgettable, failing to leave a lasting impression.
A quick note on the meat
It should be noted that most of the ramen did not come with char siu pork or ground pork but could be ordered on the side. The paitan ramen primarily uses chicken as their protein. Their most popular dish is the mega paitan which is a spicy paitan ramen including a plethora of ingredients including char siu pork, pulled pork, pork belly, scallion, onion and spicy sesame oil. If you would like, you can add char siu pork or pulled char siu pork on the side.
Aesthetic
Totto Ramen inside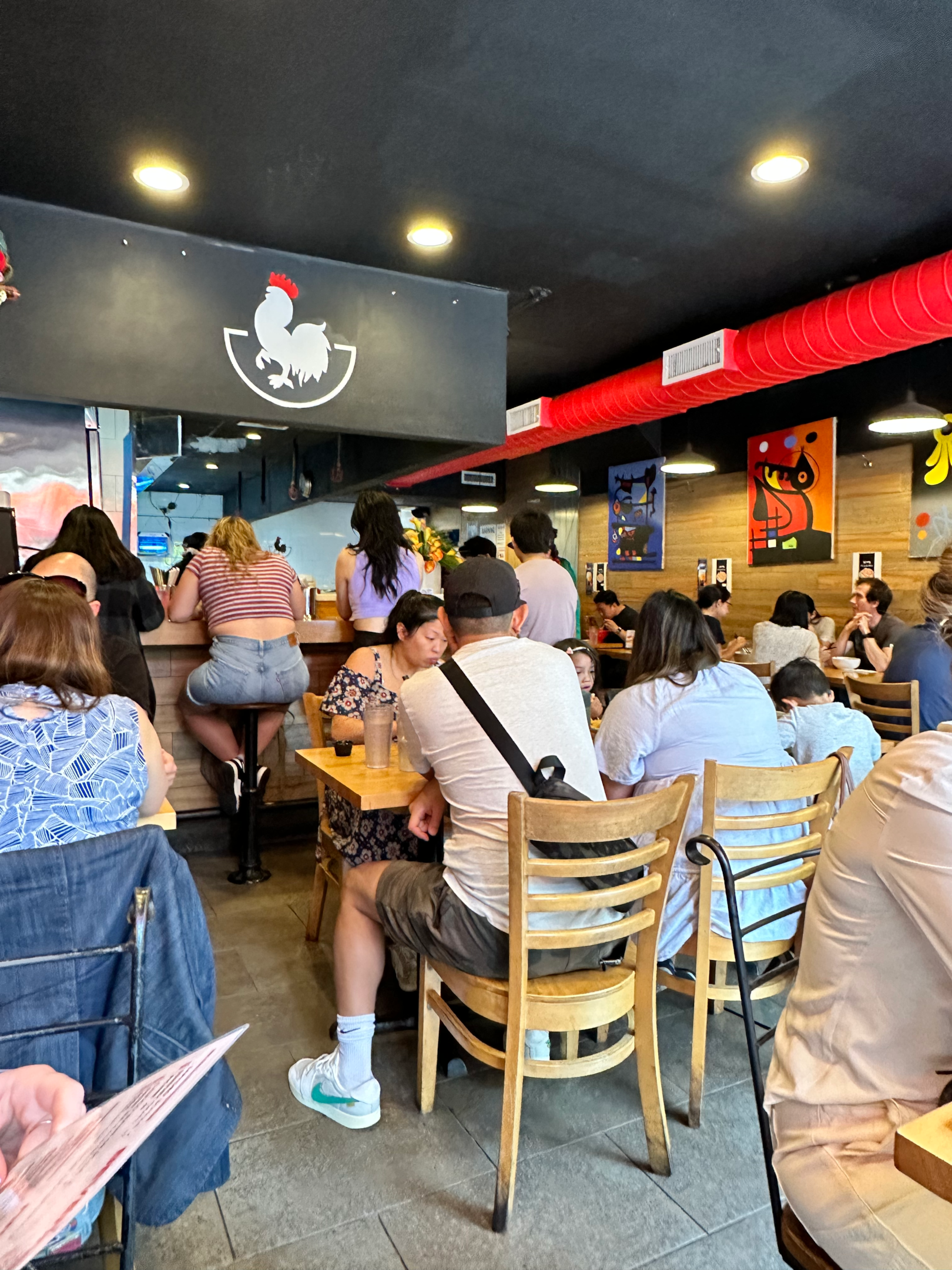 Ramen Totto's aesthetic was passable but lacked the distinctive charm that sets apart exceptional ramen shops. The decor felt somewhat plain and lacked the vibrant and authentic touches that could have enhanced the restaurant and overall dining experience.
While the space was clean and adequately lit, it missed an opportunity to create an atmosphere that transported customers to the hot, lively streets of Japan.
When our bowls of ramen arrived at the table, they presented an average appearance that failed to make a lasting impression. The bowls featured a standard arrangement of ingredients, with the toppings of fried chicken, scallions, and nori adorning the surface. However, the food and overall visual appeal lacked the wow factor that can elevate a dining experience, leaving the presentation feeling somewhat lackluster.
Totto Ramen Dumplings Ramen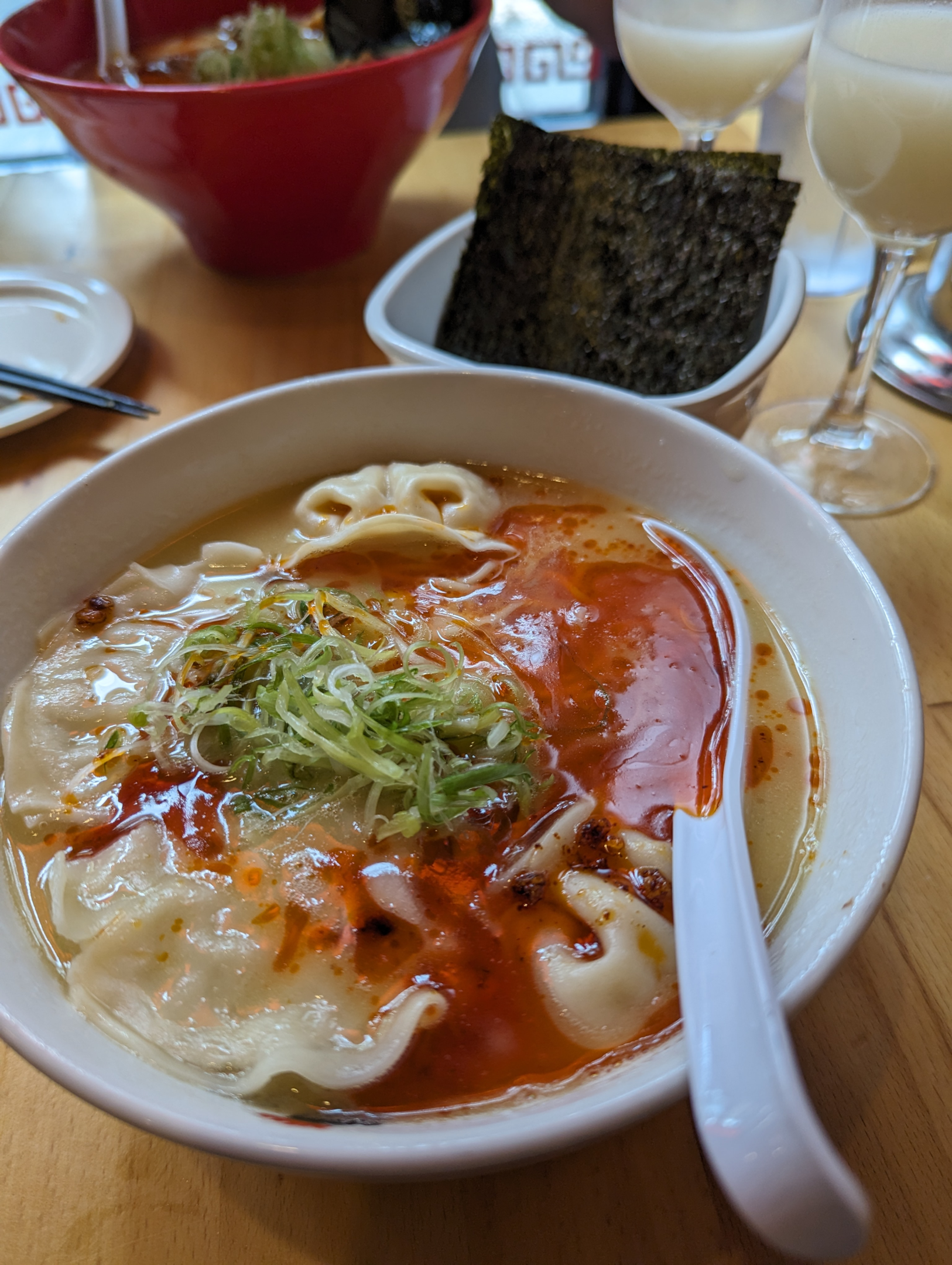 Overall Execution
When considering Ramen Totto's overall execution, it fell short of expectations. While there were certain aspects, such as the well-cooked karaage and decent aesthetic, that showed promise, they were overshadowed by the lackluster noodles, oily broth, and underwhelming flavors. The overall balance and harmony of the dish were missing, leaving a feeling of dissatisfaction.
Totto Ramen Menu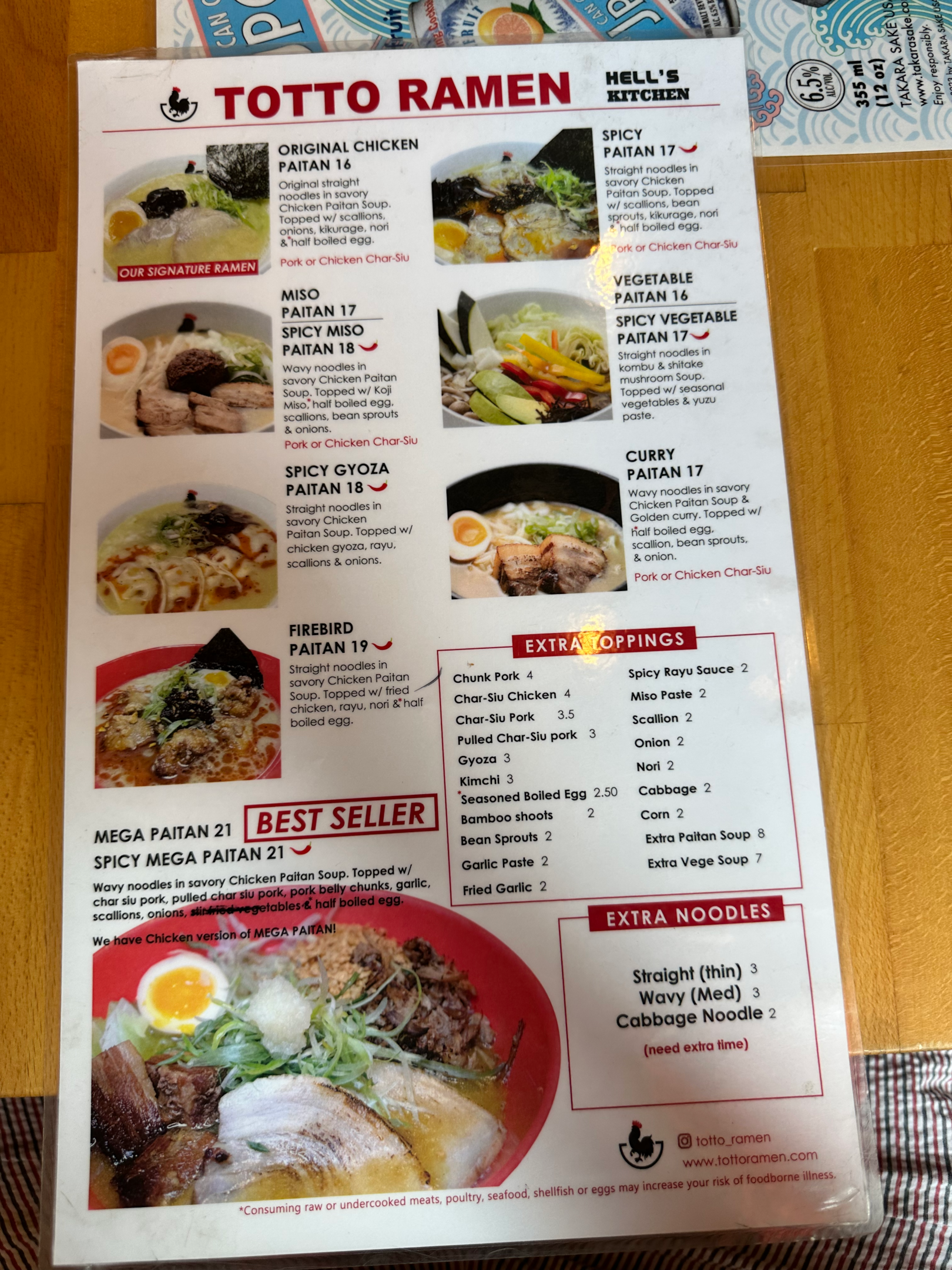 It is through a more detailed assessment and review of each category that we can understand the specific shortcomings of Ramen Totto's offerings. These areas, including the lack of freshness in the noodles, the unbalanced broth, the uninspired flavors of seasonal vegetables and the meat, the underwhelming aesthetic, and the overall missed mark in execution, contributed to the mediocre rating.
Another Quick Note on the Sides
Notably some positives include the half seasoned boiled egg, the pork bun and the delicious karaage. Although not included in all the dishes, one can order bean sprouts, miso paste, extra spicy paitan soup, and a myriad of other sides during their visit.
Conclusion
In the vibrant landscape of New York Ramen Totto, with its prime location and reputation, had the potential to be a go-to spot for ramen enthusiasts.
Totto Ramen Sake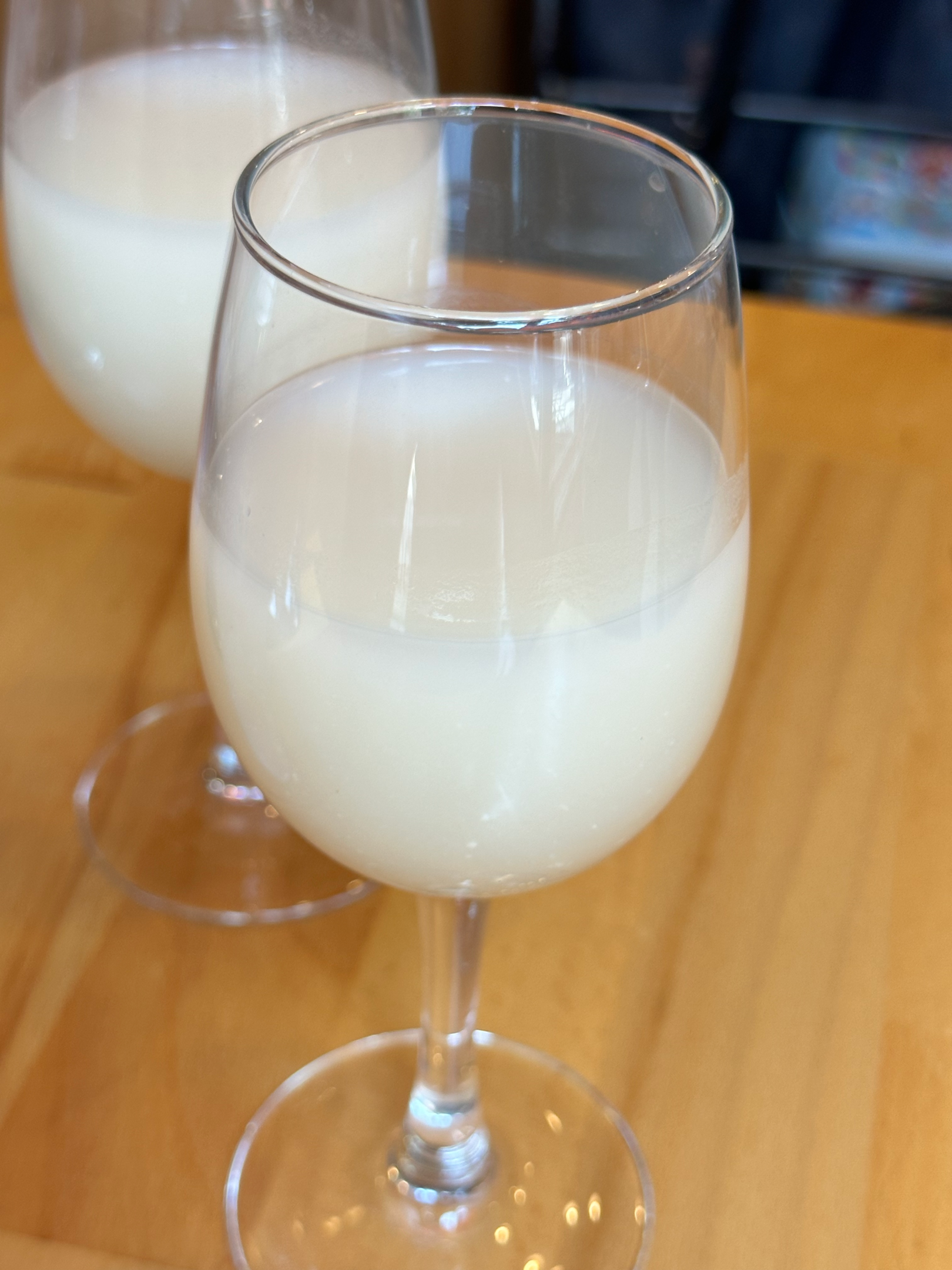 However, the lack of attention to detail in crucial areas hindered its ability to deliver a truly exceptional dining experience. The absence of in-house-made noodles, the disappointing broth, and the underwhelming flavor of the meat were significant letdowns.
Furthermore, while the restaurant's aesthetic was passable, it failed to leave a lasting impression. With the absence of authentic Japanese charm, it felt like a missed opportunity to create a more immersive and captivating restaurant atmosphere.
Totto Ramen Inside Decor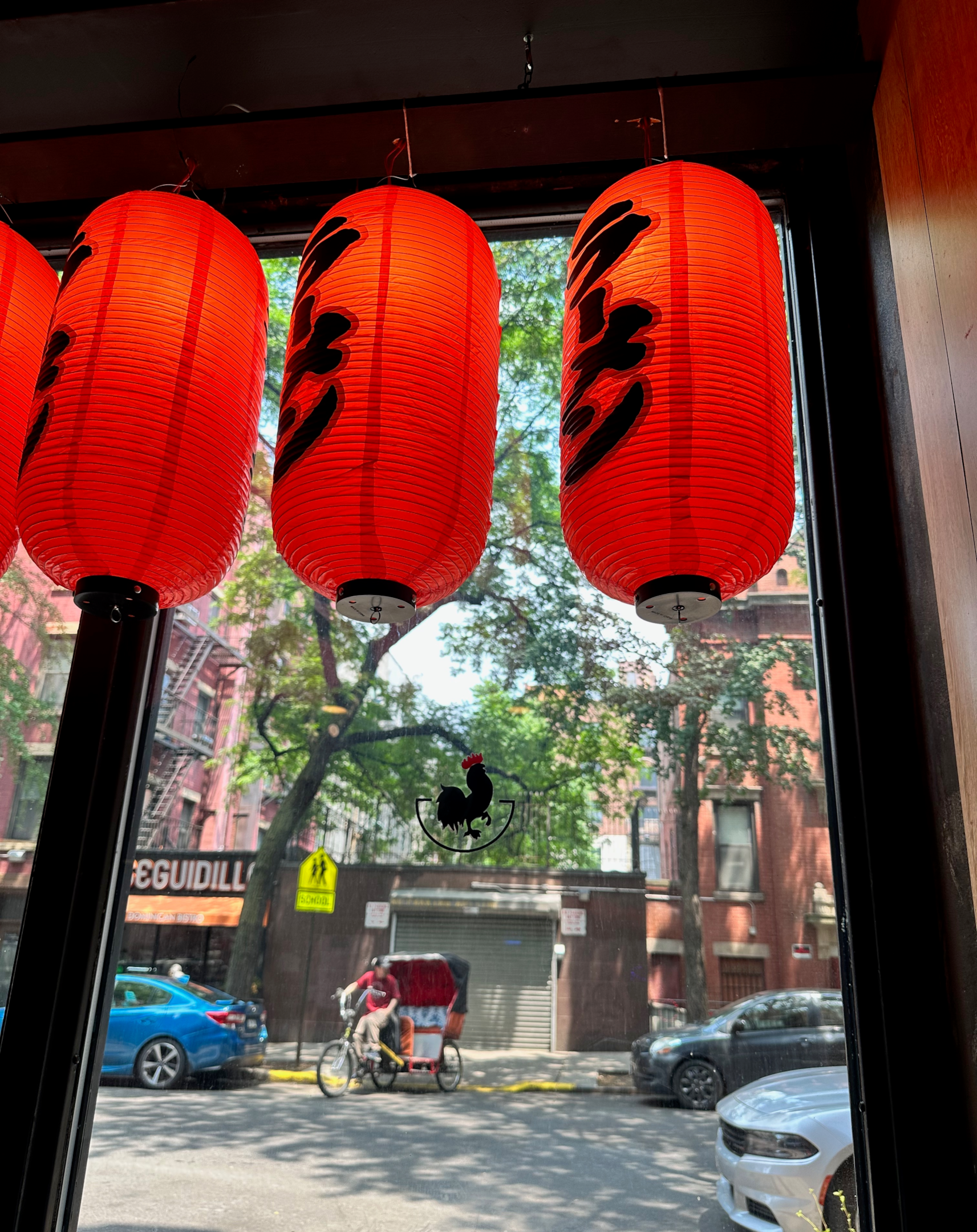 While Ramen Totto did offer vegetarian options, the execution of the menu as a whole fell short of expectations.
Vegetarian options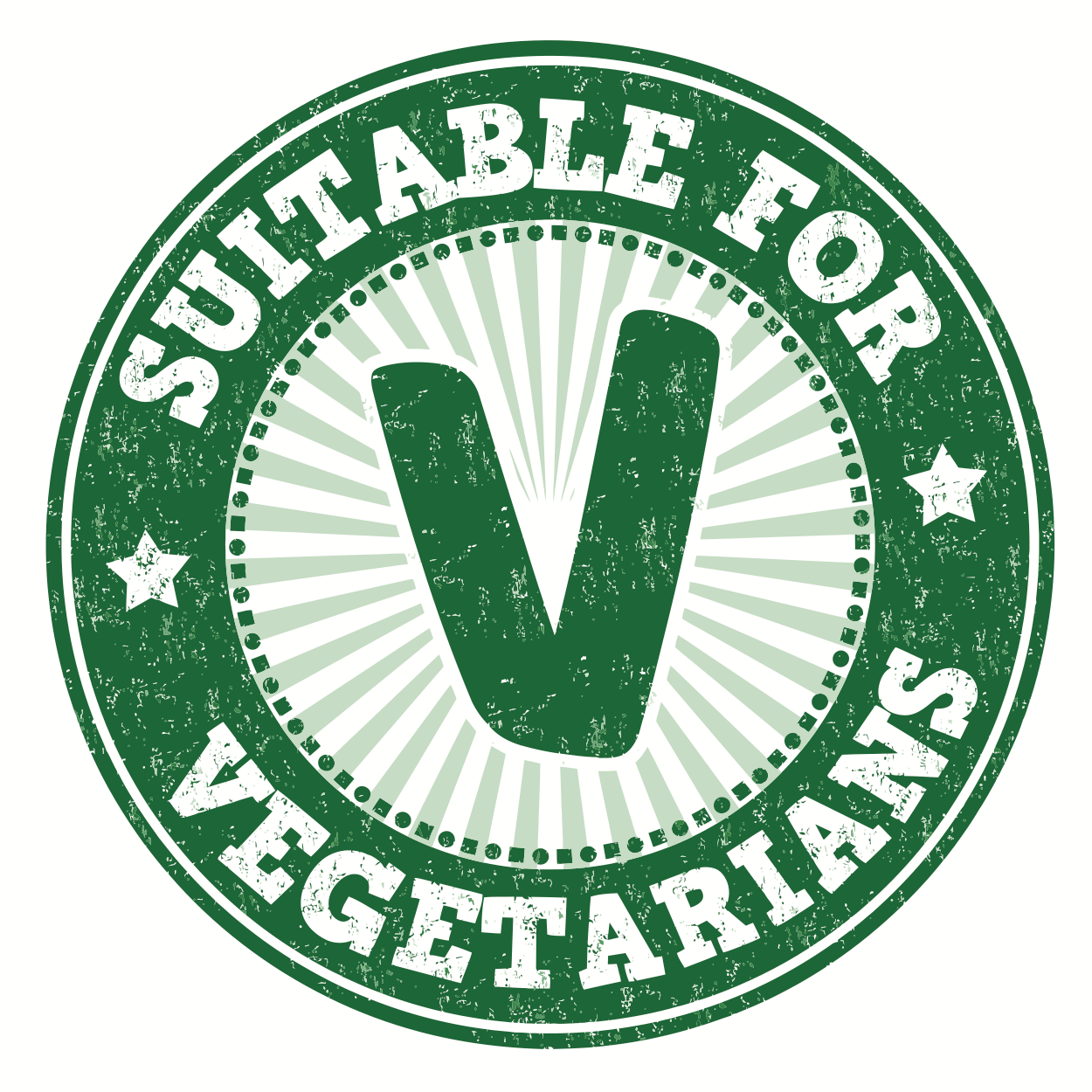 It is worth mentioning that the menu and price point was reasonable for the area, but value alone cannot compensate for a lackluster dining experience.
Despite its shortcomings, Ramen Totto may still have its place for those seeking a quick and convenient lunch option or for those who prefer milder flavors.
However, for ramen enthusiasts seeking an authentic and memorable experience, it may be wise to visit and explore other spicy ramen options within the city.
Totto Ramen Karaage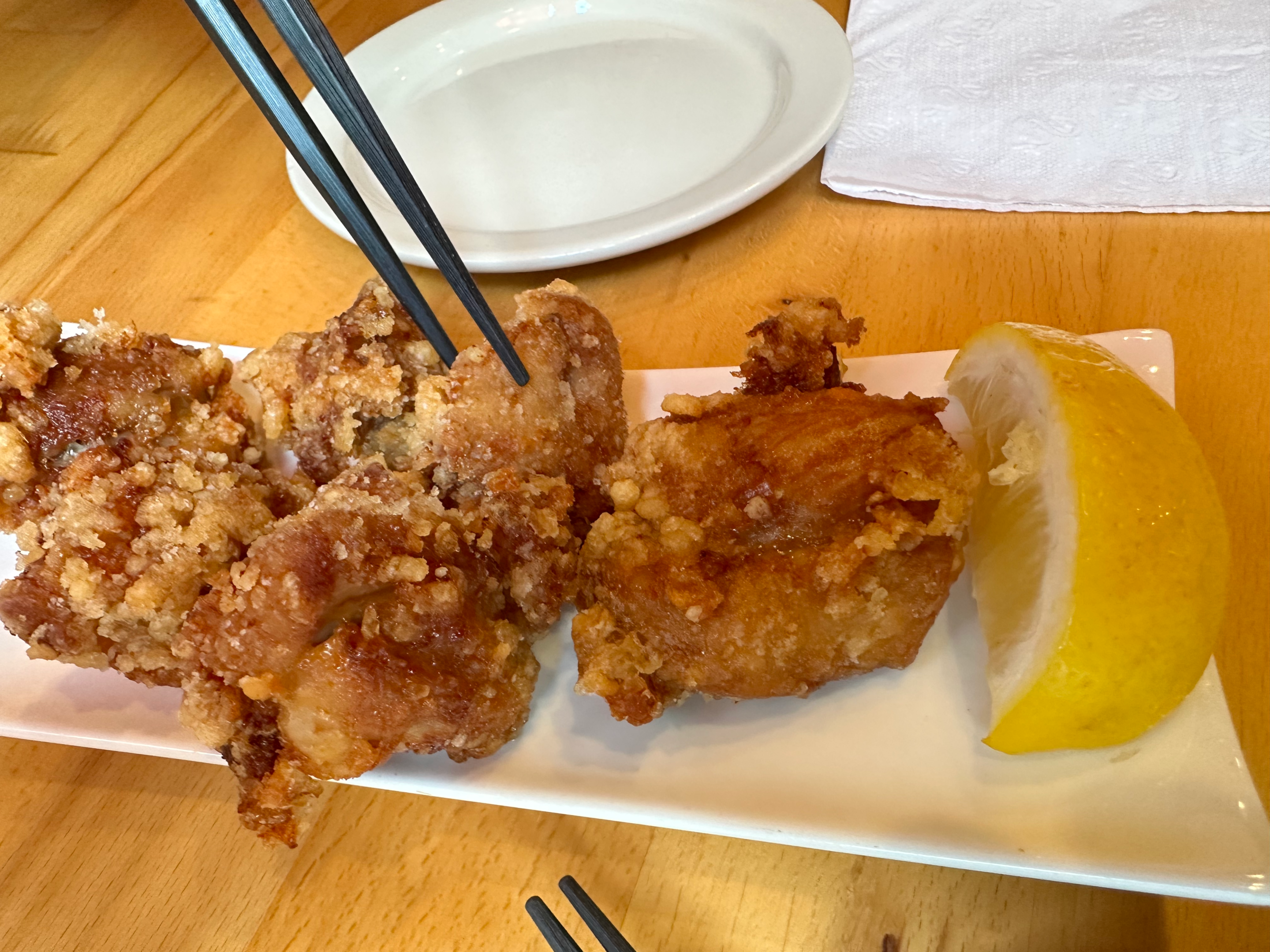 In conclusion, Ramen Totto receives a lackluster rating and review of 65 out of 100. With its shortcomings in noodle freshness, lackluster broth, unremarkable meat, average aesthetic, and overall execution that fell short of expectations, it failed to leave a lasting impression. It is my hope that Ramen Totto takes note of these reviews and critiques and works towards refining their offerings to create a more satisfying and memorable dining experience for their patrons.
If you're looking for great tasting ramen, I'd recommend you check out our ratings page. Sort by ratings to see some of the best ramen in New York & abroad.
Goldyboy Ramen Ratings Page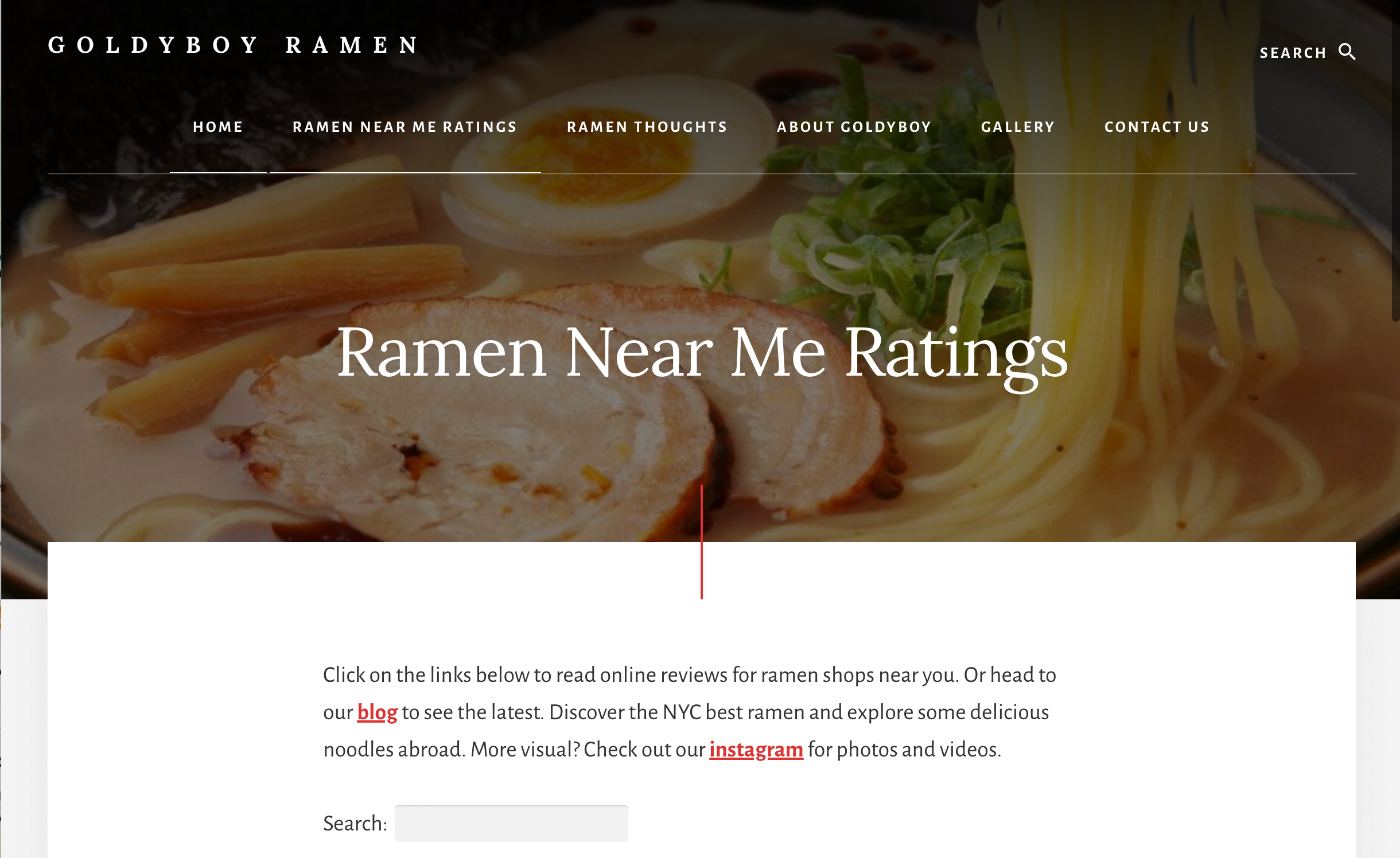 Until Next Time, Keep Enjoying Ramen