Those familiar with ramen in New York tend to imagine Minca Ramen on their top 10 list. This is because Minca Ramen has been serving ramen in NYC for over 2 decades. The ramen has a rich history that is reminiscent of traveling to Hokkaido and slurping up some of the rich shoyu broths. It also interestingly enough tends to focus not just on pork-based broths as many are accustomed to, but also chicken-based broths. In case you didn't know, original ramen broths used to use chicken so this may be as authentic as they come.

Minca Ramen is located in Alphabet City in NYC just below Tompkins Square Park. The area historically has been quite troubled for various types of crime and debauchery, but has been more gentrified in recent years. This reinforces the raw and gritty aesthetic within the restaurant itself. With less than a dozen tables in the restaurant, it's definitely a no frills, "let's get down to ramen business," restaurant.




The menu felt like one I might get in Tokyo, laminated sheets of paper with my choices as pictures. I decided to go with the Minca Ramen but with a shoyu base since I'm a fan of rich broths.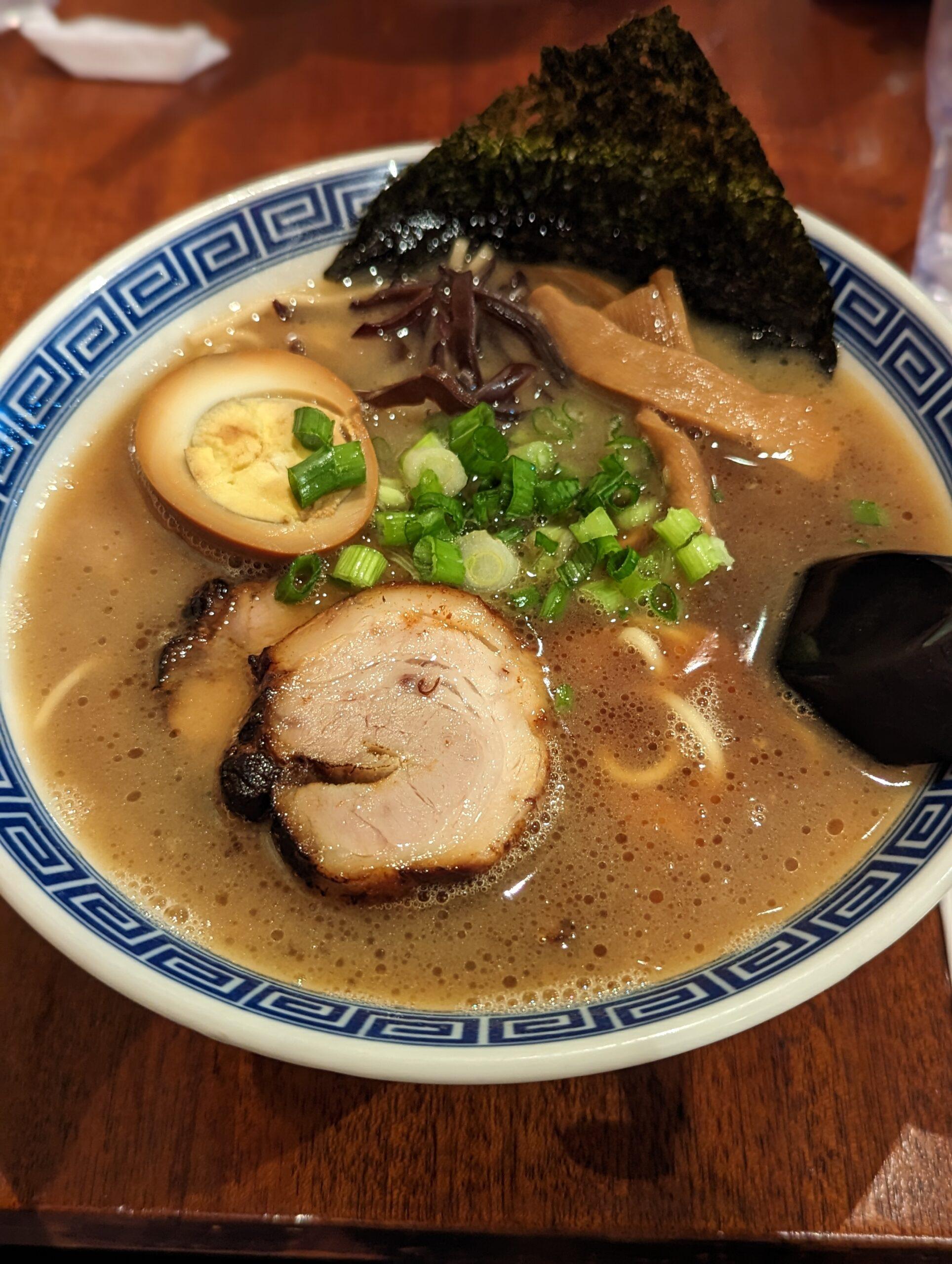 The service was quick and our ramen was beneath our noses before we knew it. But as you can see, great service doesn't mean great ramen. The aesthetic was not particularly impressive as the juxtaposition of ingredients seemed somewhat haphazard. Before even tasting it, I could see the egg was overcooked and it worried me how the rest of the dish would fare. Also while somewhat nit-picky, it would have been nice to see the noodles before diving into the dish as well.

I always taste the broth first to get a true sense of the taste. Mixing the ingredients or adding any additional spices or sauces could change the flavors from the broth. That being said, my first spoonful was delightful. The fattiness of the pork broth really came through and the salty richness of the shoyu was a perfect balance. It was so balanced that I was able to drink all of the broth by the end of the dish which is very frequently not possible due to how rich some broths can be. So kudos on striking such a balance. That being said, there was also nothing super special about the broth that would cause it to have a higher rating, it was simply a solid shoyu broth.

Once I got to the noodles, I found them to be deliciously chewy as well. They were wavy and firm as they should be for this style of ramen and showed no real signs of being overcooked. They gave the perfect amount of noodles with respect to the broth and other ingredients which also reflects the fine balance of the dish.

The chashu is an important part of this dish and Minca definitely had areas to improve here. Although the pork chashu was tender and easily pulled apart, there were also signs of it being overcooked. Whatever marinade or seasonings that may have been used with the chashu were dried out and not apparent. Similarly, the egg which should be a bursting of flavors was also overcooked and a bit of a letdown.

Minca Ramen is a staple of NYC that has managed to consistently created a balanced dish for its visitors. While there were some areas of improvement, Minca Ramen did an excellent job balancing the ingredients and delivering a solid broth and noodles experience. For visitors to Alphabet City that are looking for a solid bowl that they can come to again and again, Minca Ramen may just be your ramen bar.