Kyoto Ramen is as far from Kyoto as you can get
Most people who travel to Denver, Colorado do so for the scenic hikes or perhaps the skiing/snowboarding. Little would one suspect a myriad of ramen options in the downtown area. Unfortunately, the downtown area had been ravaged by the effects of COVID and recent riots. It was evident by the closure of many of the small businesses in the area that have been boarded up. We sought out one of the more highly rated ramen places in the area to see what Denver had to offer. Here we came across Kyoto Ramen in downtown Denver that had a 4.5 star rating according to Google reviews. It looked promising so we decided to give it a try.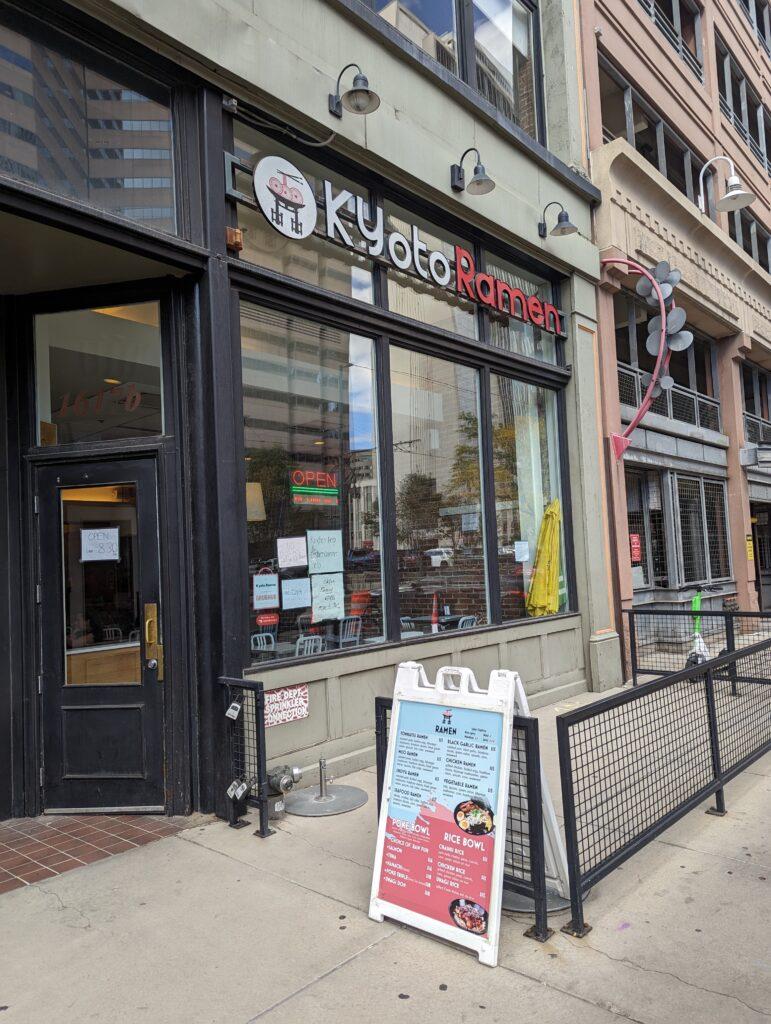 Once we arrived inside the restaurant, I have to admit my expectations lowered a bit. It gave me the impression that we were "no longer in Kyoto" type of vibe and moreso that I just entered a McDonald's. I was hoping that a restaurant with the namesake of Kyoto Ramen might make me reminiscent of my days in Kyoto.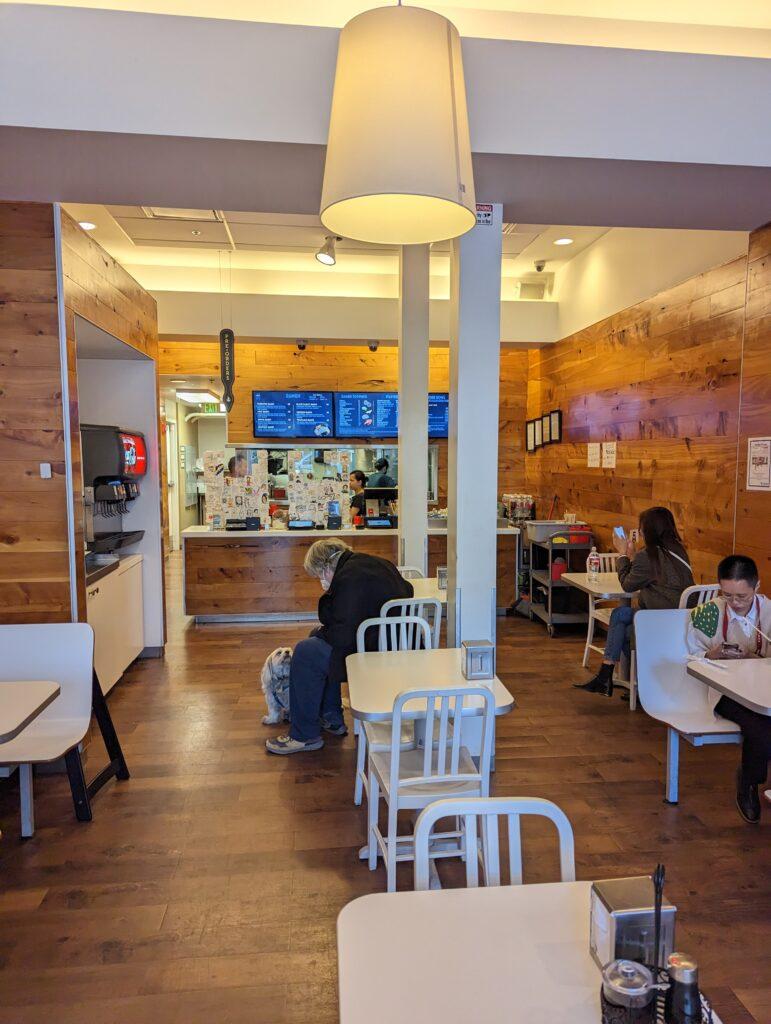 Regardless, I'm a firm believer of not judging a book by its cover so we carried on. The menu itself had a handful of ramen selections and I did enjoy the fact that you could customize how spicy you would like it to be. I ordered the black garlic ramen since it sounded the most unique and would give me a good feeling for the quality of the restaurant. Ironically this is the same type of ramen I reviewed when visiting Miyagi Ramen Bar in Delaware. When executed well, it's a delicious and rich tonkotsu base dish.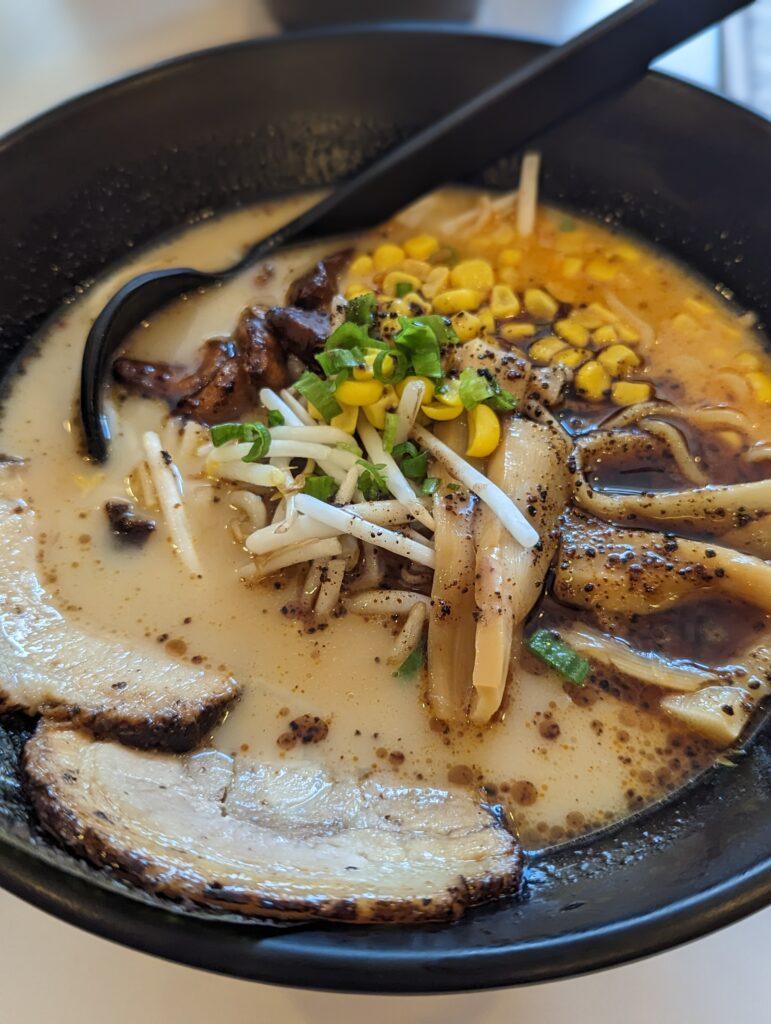 At first glance, the ramen looked pretty decent. It wasn't arranged exactly how I would like but it had all the colors in all the right places. The broth looked rich with a high fat content and deliciously appetizing. I was a little disappointed there was no egg but it was no big deal.
Upon tasting the broth I was immediately a bit underwhelmed. I was expecting a complex assortment of flavors with subtle notes of black garlic. Black garlic has a lot of potential as when it is cooked properly has notes of richness and sweetness it can add to the broth. However, this broth fell flat and one-dimensional. It really didn't go beyond the fatty tastes of the pork tonkotsu broth.
The noodles were probably one of the bigger disappointments for the dish. It was clear that the noodles here were most likely pre-packaged and cooked, rather than made fresh, in-house. I can understand why a business would use pre-packaged noodles for durability and cost but unfortunately the taste suffers immensely here. The noodles were almost soggy and lacked a lot of the chewiness you look for in ramen noodles. Also, fresh noodles can more easily absorb the broth and flavors around it which was not very apparent in this dish.
The chashu, I must admit, was one of the most disappointing parts of the meal. From above, the chashu looked fine but once I picked it up, all its faults became visible. It was quite thin and flat with an almost gray like color. It looked almost fake like it could have been a plastic or rubber chashu on a fake bowl of ramen. The taste, while edible, was also underwhelming. It lacked much flavor and definitely did not have any type of the tenderness one would like in their bowl of ramen.
Overall, Kyoto ramen probably doesn't warrant a visit unless you happen to be in the area in downtown Denver. It is perhaps rated highly due to ramen not being as readily available in Denver as some other cities. Therefore it's cultural uniqueness may give it some extra points with the locals. However, if you're a ramen enthusiast, I may skip this one for now.