GoldyBoy & the World's First Michelin starred ramen restaurant
Tsuta Ramen
Tsuta Ramen is well known in the ramen shop industry as the world's first Michelin star ramen restaurant. Luckily for us, they decided to open a location in Dumbo, New York. With views of the beautiful and iconic Brooklyn bridge and a high foot traffic area, Tsuta Ramen in Brooklyn, New York is starting the ramen shop off on the right foot with location alone.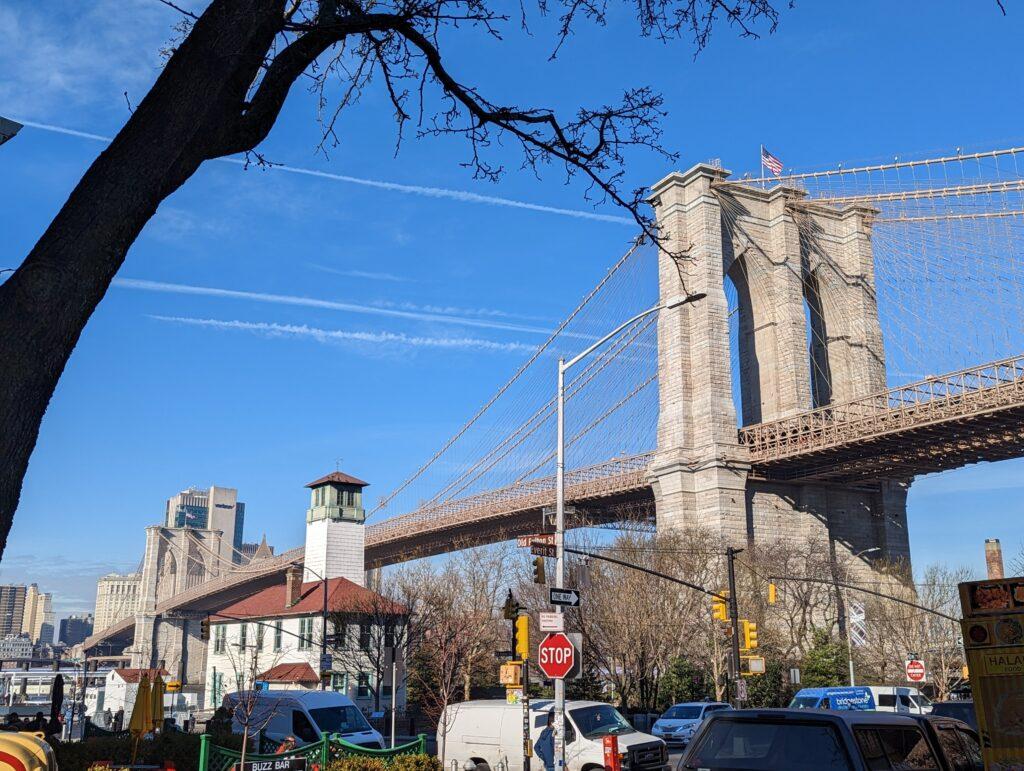 That being said, the Brooklyn ramen restaurant is new and doesn't take reservations. It's walk ins only for those that would like to visit for lunch or dinner. Going on a Saturday, we stood on line for 30 minutes to get a seat for two so unless you go at opening or closing, be prepared to wait.
This Ramen Restaurant is different
Now right off the bat, it's important you understand that this ramen eatery is a bit different than most you may encounter. For starters, they use soba noodles instead of ramen noodles and they emphasize their shoyu and shio broths. This might be a big shock to those that are just used to a standard tonkotsu pork broth.
For starters, we had the karaage which is a ramen staple and Tsuta Ramen does an excellent job here. We won't go into the details but check out our instagram for pics of food and the entire experience.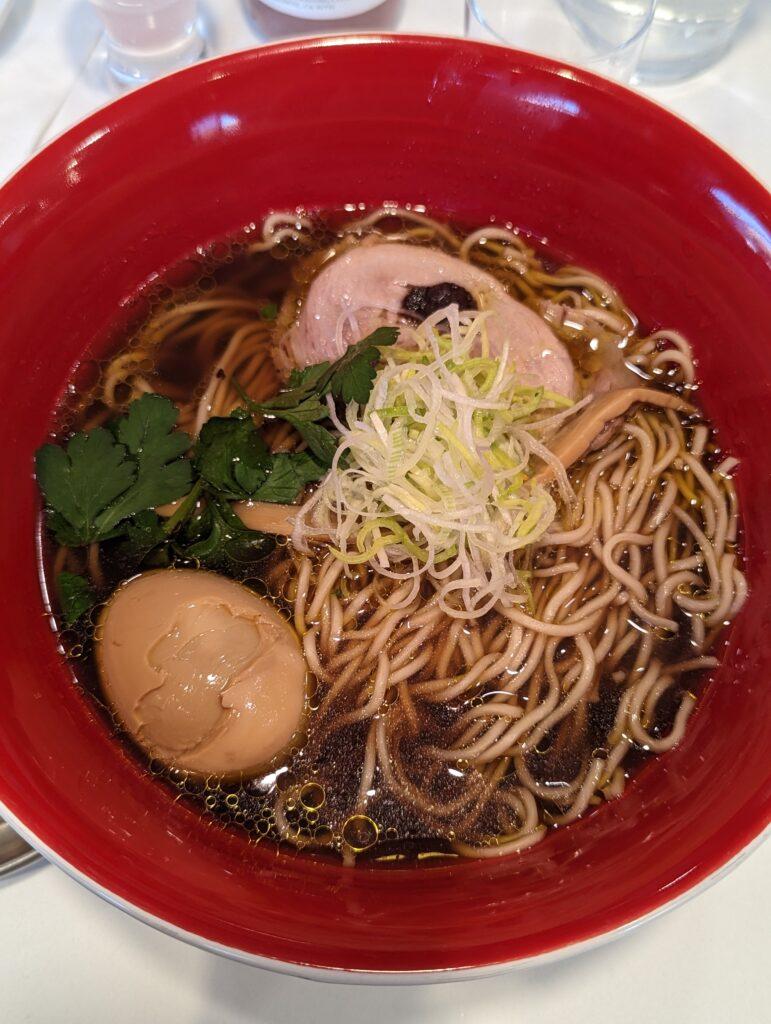 Let's dive in
Above you will see the truffle shoyu ramen which is the signature of Tsuta Ramen in its Brooklyn location. The first thing we noticed is the aesthetic of the shoyu ramen itself. With the exception of the slightly brutalized tea egg, the ramen appears picturesque. Really, the soba noodles appear almost too good to be true and the visuals dare the eater not to dive right in.
And so we did, first of course tasting the broth. Now, the shoyu broth at tsuta which has a soy sauce base was laced with a truffle oil which I've experienced before in other dishes. It's very easy for the truffle oil to overpower the taste of the shoyu broth. But this is why Tsuta gained my trust in that they were able to strike a fantastic balance with the light shoyu broth with hints of black truffle and oil that keep tempting the eater to come back for more.
The use of soba noodles was an interesting choice by Tsuta Ramen that paid off well. Soba, a buckwheat noodle, has an innate density that ramen noodles lack. And these in-house soba noodles added the perfect complement to balance the light shoyu broth. They were firmer and had a delicious chewiness that are exactly as good as they appeared.
The chashu pork was an interesting part of the experience. For some reason, they provide the option to include iberico ham as the chashu for this dish. It seemed odd since iberico ham is an expensive thinly sliced ham from the iberian region near Spain. The idea of it seems to clash with traditional ramen. We decided to try this because it was part of the Tsuta experience. What we found was that the ham, while cooked well and tender, added no additional oomph. It seemed to be a novelty that honestly could have been done without.
Additionally, I might check out their karaage fried chicken as this is never a bad choice at any ramen restaurant.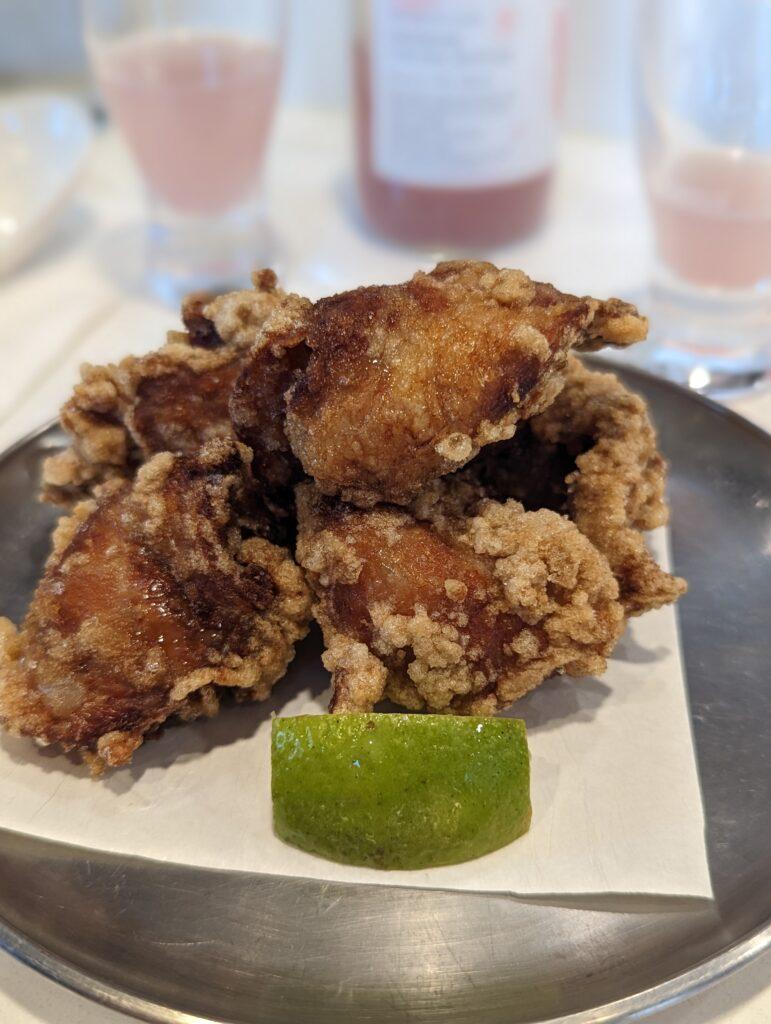 Final Verdict
Generally, the overall execution of the ramen bowl was done quite well. The dish tasted as delicious as it appeared. With the exception of a brutalized tea egg and an odd seasoning choice for chashu, the dish hit on all cylinders. The most important components including the broth and noodles were some of the best I've experienced in New York and deserve high ratings. The dish clearly was composed of premium ingredients and we would recommend Tsuta to anyone visiting who wants a premium bowl of ramen reminiscent of Japan in its Brooklyn, New York location.